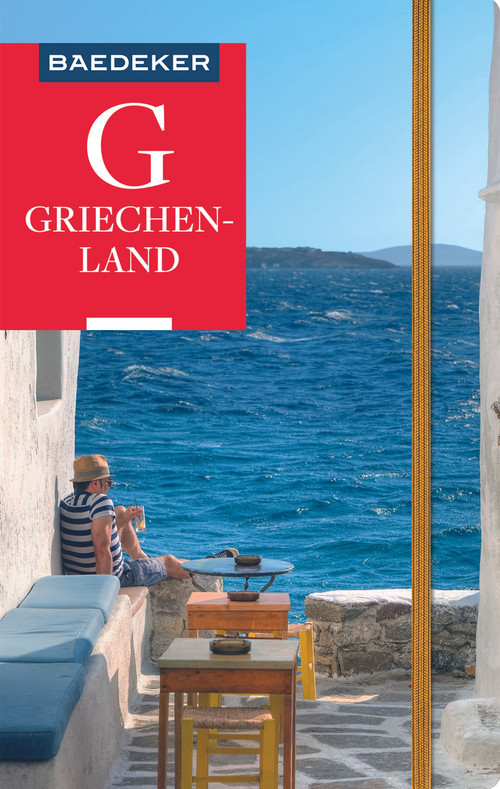 … ein Land, in dem Sie in der alten Stadt Soúfli in einer Seidenfabrik übernachten können, Pelikane an den Prespa-Seen sich über ihre Köpfe in den Himmel erheben und Sie im Mondschein in warmen Quellen bei Édessa baden.
Das alte Griechenland strotz nur so von Geschichte, es gab Dichter und Denker, blutige Schlachten und dann sind da noch die Götter … In Griechenland erleben Sie Geschichte und reisen in eine Zeit zurück, in der die Menschen architektonische Meisterleistungen vollbrachten.
Bewundern Sie mit Hilfe der Specialseiten die Akropolis über den Dächern von Athen, erleben Sie die schwebenden Klöster von Metéoro, wenn der Nebel noch im Tal hängt und sich die Bauwerke über der Wolkendecke erheben, und erkunden Sie sagenhafte Paläste wie den Palast des Minos auf Kreta.
Und dann gibt es da noch Sonne, Strand und Meer – ein wahres Badeparadies.

Free shipping in Switzerland*
20% discount for 3 items
* Except for bulky good deliveries (posters)
PLAN, DISCOVER, EXPERIENCE - on the web and mobile!
Download our HKF Outdoor App!
More than 1000 Web-Sites in 47 countries! Listing of important European Web-Sites supporting your planning and booking of journeys.