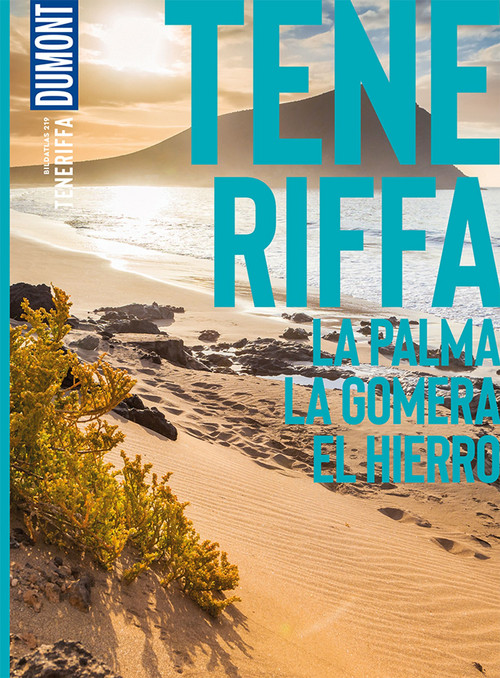 Jede Reise beginnt mit einer Inspiration - Wie kein anderes Magazin lädt der DuMont Bildatlas mit seinen großformatigen Bildern ein, bereits vor der Reise ein bisschen zu träumen. Berührend, aufregend und spannend sind die Ideen, die wir für Sie zusammengetragen haben - machen Sie sich schon zuhause vertraut mit allem, was für Ihr Reiseziel wichtig und wissenswert ist. Wir präsentieren Ihnen das Magazin mit überarbeiteten Inhalten, einem modernen Design und zwei neuen Rubriken: "Ja, natürlich" mit zahlreichen Tipps, wie man nachhaltig unterwegs sein kann und "Urlaub erinnern" mit Andenken, Eindrücken und Erinnerungen, die unsere Autoren von ihrer Reise mitgebracht haben.
Wenn Sie nicht wissen, ob Sie lieber wandern oder baden möchten, fliegen Sie mit dem DuMont Bildatlas nach Teneriffa. Hier lässt sich beides bei wunderbarem Wetter kombinieren. Die Vielfältigkeit der Insel wird Sie beeindrucken. Sechs Kapitel geben einen Überblick über die Kanarischen Inseln vor der Nordwestküste Afrikas. Beobachten Sie Wale in freier Wildbahn, besuchen Sie den Teide Nationalpark, entdecken Sie die Kolonialarchitektur in der Altstadt von La Laguna oder unternehmen Sie eine Höhlenexkursion. Dazu Badestrände und versteckte Naturstrände – wir sagen Ihnen, wo es am schönsten ist! Abgerundet wird der Bildatlas durch das Servicekapitel, das praktische und allgemeine Informationen für die Vorbereitung der Reise beinhaltet sowie Daten und Fakten zum Reiseziel liefert. Kompakt zusammengefasst und übersichtlich überzeugt der DUMONT Bildatlas als zuverlässiger Reisebegleiter und garantiert erlebnisreiche Tage auf den Kanaren.

Free shipping in Switzerland*
20% discount for 3 items
* Except for bulky good deliveries (posters)
PLAN, DISCOVER, EXPERIENCE - on the web and mobile!
Download our HKF Outdoor App!
More than 1000 Web-Sites in 47 countries! Listing of important European Web-Sites supporting your planning and booking of journeys.