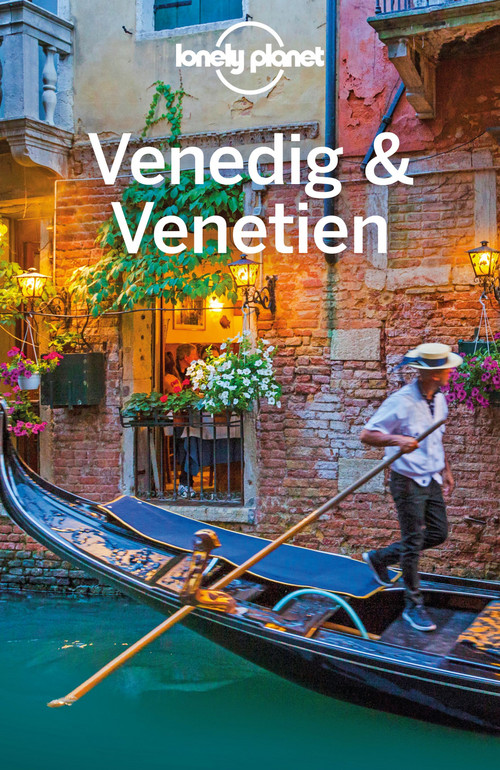 Mit dem Lonely Planet Venedig & Venetien auf eigene Faust durch eine der  sinnlichsten Erfahrungswelten Europas! Etliche Monate Recherche stecken  im Kultreiseführer für Individualreisende. Auf mehr als 300 Seiten geben die Autoren sachkundige Hintergrundinfos zum Reiseland, liefern Tipps und Infos für die Planung der Reise, beschreiben alle interessanten Sehenswürdigkeiten mit aktuellen Öffnungszeiten und Preisen und präsentieren  ihre persönlichen Entdeckungen und Tipps. Auch Globetrotter, die abseits der ausgetretenen Touristenpfade unterwegs sein möchten, kommen auf ihre Kosten. Wie wäre es beispielsweise mit Kuriositäten?  Das Museo della Follia - das "Museum der Geisteskrankheiten" - ist unheimlich und zeigt Behandlungsmethoden, die heute nicht mehr zum Einsatz kommen. Oder lieber verborgene Schätze entdecken? Blökende Schafe geleiten den Besucher über die grüne Insel zur Cattedrale di Santa  Maria Assunta zu goldglänzenden Mosaiken der Apsis. Wo unterwegs übernachten und essen? Für jedes Stadtviertel gibt es eine Auswahl an Unterkünften und Restaurants für jeden Geschmack und Geldbeutel. Abgerundet wird der Guide durch Übersichts- und Detailkarten, einem praktischen Cityplan im Hosentaschenformat zum Heraustrennen, einem Farbkapitel zu den 10 Top- Highlights, Highlights besonders anschaulich, Alles Wichtige für die Reiseplanung, Ausführliche Infos zu Architekur und Kunst,  Kapitel zu den Themen Ausgehen, Shoppen und Szene sowie Glossar und - damit Sie gut verständlich ankommen - einem Sprachführer. Der Lonely-Planet-Reiseführer Venedig & Venetien ist ehrlich, praktisch,  witzig geschrieben und liefert inspirierende Eindrücke und Erfahrungen.

Free shipping in Switzerland*
20% discount for 3 items
* Except for bulky good deliveries (posters)
PLAN, DISCOVER, EXPERIENCE - on the web and mobile!
Download our HKF Outdoor App!
More than 1000 Web-Sites in 47 countries! Listing of important European Web-Sites supporting your planning and booking of journeys.