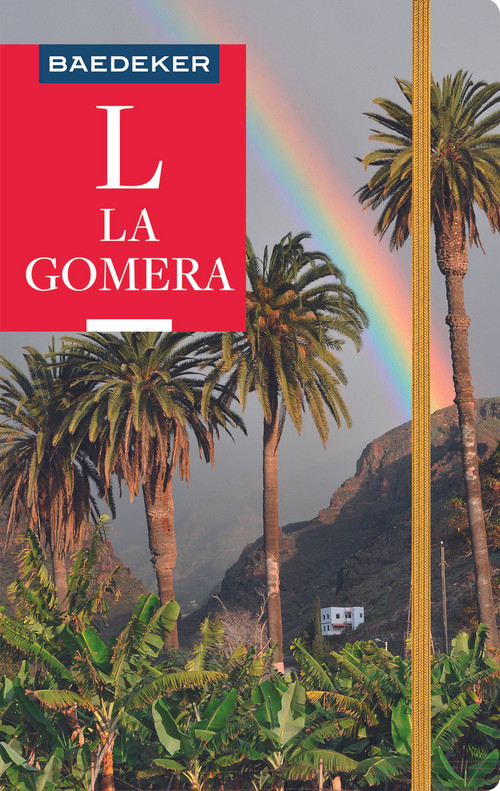 Natur pur
Der Baedeker Gomera begleitet in ein Naturparadies mit dichtem Lorbeerwald, Palmenhainen, idyllischen Tälern und romantischen Badebuchten.
Das Kapitel Hintergrund beschäftigt sich mit Wissenswertem über die kleine Insel, ihre Vegetation, ihre Bewohner, Geschichte, Wirtschaft und Alltagsleben.
Was sind die typischen Gerichte und wo kann man sie probieren? Was kann man mit Kindern unternehmen? Antworten auf diese und viele andere Fragen gibt das Kapitel "Erleben und Genießen".
Entdecken Sie Gomera unterwegs: Drei Baedeker Tourenvorschläge erschließen La Gomeras landschaftliche Highlights, führen zu idyllischen Dörfern und romantischen Badebuchten im grünen Inselnorden. Der urwaldartige Parque Nacional de Garajonay  lockt mit prächtigen Naturschauspielen und im Süden lernt man die Vielseitigkeit der Insel kennen.
Infografiken erklären bildhaft u. a. La Gomera auf einen Blick, Unterhaltung mit Pfiff und süße Kleinigkeiten. Eine einzigartige 3D-Darstellung erklärt anschaulich die Inseltopografie.
Die Baedeker-Tipps verraten ein höllisch scharfes Rezept aus der gomerischen Küche, wo man Ferien auf einem hübsch restaurierten Bauernhof machen kann und wo junge Männer über lodernde Flammen springen.

Free shipping in Switzerland*
20% discount for 3 items
* Except for bulky good deliveries (posters)
PLAN, DISCOVER, EXPERIENCE - on the web and mobile!
Download our HKF Outdoor App!
More than 1000 Web-Sites in 47 countries! Listing of important European Web-Sites supporting your planning and booking of journeys.