How a helical tunnel works
The narrow-gauge railway between Thusis and St. Moritz is a masterpiece of railway technology: it was inaugurated in 1903 after only five years of construction. 39 tunnels, 55 bridges, 1123 metres of vertical drop - the Albula line of the Rhaetian Railway. The region owes its 2008 UNESCO World Heritage Award to the railway, whose dramatic lines are unique.
The RhB with the red Bergün wagons sinks into the slopes of the mountain, disappears again and again into the tunnels, only to appear a little later somewhere where it is not expected - all to gain altitude over a long distance. Slopes up to 35 per thousand are controlled without a rack. Rail passengers from the plain have also lost their bearings.
On the section from Preda down to Bergün there is the adventure trail, a two and a half hour hike with information about the most spectacular railway line in the world. Information boards convey exciting current and historical information and give an insight into the world of railways, technology, culture and everyday life of the Rhaetian Railway - and the people of the Albula Valley. Non-railway fanatics are also enthusiastic here, and family fathers explain to their boys (and girls) how a helical tunnel works with perfectly understandable arm movements.
In the local museum in the centre of Bergün, the whole route can be visited as a model railway on a scale of 1:87. And at Bergün railway station there's the Albula Railway Museum, where visitors can take the train over the Albula line themselves in the simulator on the legendary crocodile locomotive.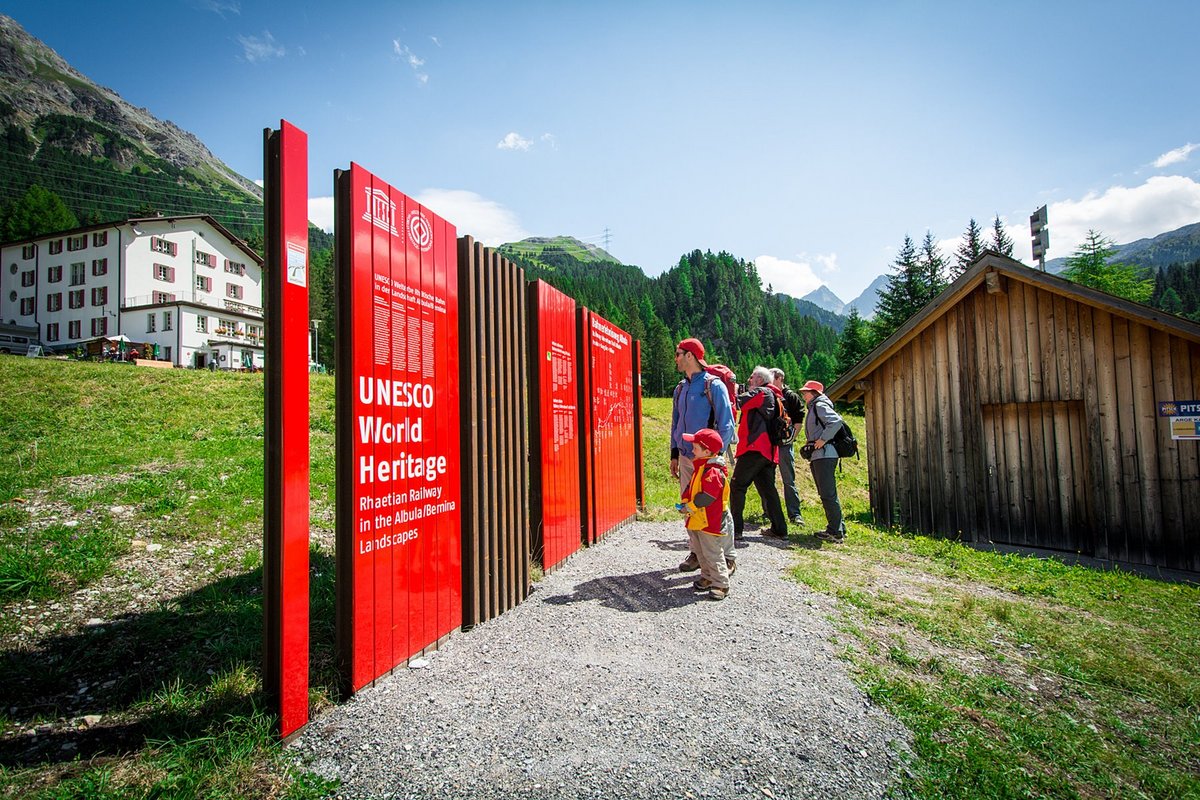 Arrival by car or train:
By car or train from Chur to Bergün, then by RhB to the starting point Preda (in front of the Albula tunnel).
Another tip for families:
Ascent to the Kesch hut of the SAC and an overnight stay in the mountains.