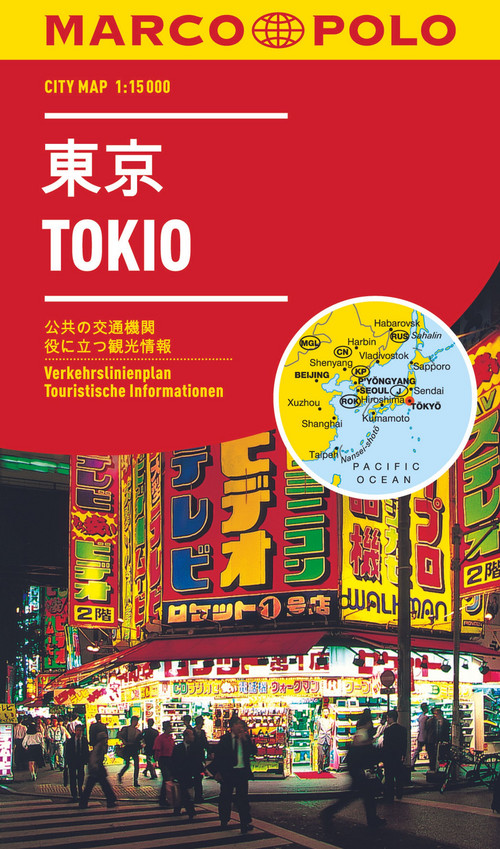 Der neue Marco Polo Cityplan ist handlich und wetterfest. Ob Sonne oder Regen, der Entdeckung einer Stadt steht also nichts mehr im Wege. Mit 51 Titeln haben Sie Zugriff auf alle namhaften Metropolen dieser Welt. Der detailgenaue und dennoch übersichtliche Cityplan ist die ideale Orientierungshilfe für die nächste Städtereise. Gerade für den Touristen dürfte dieser "kleine Fremdenführer" bei der Stadtbesichtigung unentbehrlich sein. Vorne Cityplan, hinten Datensammlung also Straßenverzeichnis, Touristinformationen und hilfreiche Notrufnummern, also alles Wichtige durch Piktogramme übersichtlich gegliedert auf einen Blick. Und damit man sieht, was man gesehen haben sollte, stellen wir Ihnen am Anfang die TOP 10 vor - die Highlights der Stadt. Interessante Nebenkarten sind für einen schnellen Zugriff geschickt platziert und geben wertvolle Auskünfte. Detailinformationen zum Innenstadtbereich und eine Übersicht zum öffentlichen Nahverkehr. Mit dem Marco Polo Cityplan haben Sie alles Wichtige im Blick.
back to list

Free shipping in Switzerland*
20% discount for 3 items
* Except for bulky good deliveries (posters)
PLAN, DISCOVER, EXPERIENCE - on the web and mobile!
Download our HKF Outdoor App!
More than 1000 Web-Sites in 47 countries! Listing of important European Web-Sites supporting your planning and booking of journeys.