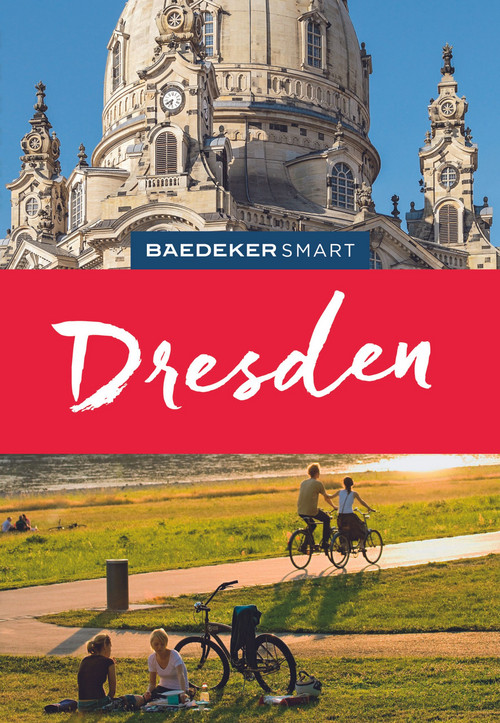 Während das Altstadtpanorama im Morgenlicht erstrahlt, gehen Sie unterhalb der Brühlschen Terrasse an Bord eines historischen Schaufelraddampfers. Schon wenige Minuten später geht's stromaufwärts. Suchen Sie sich einen Platz auf der Backbord-Seite, also in Fahrtrichtung links, so können Sie hinter der Waldschlösschenbrücke zum Prosecco-Frühstück die Aussicht auf die drei Elbschlösser genießen. Kurz darauf kommt das Blaue Wunder in Sicht, Dresdens berühmteste Elbbrücke. So beginnt Ihre Tour durch eine einzigartige Landschaft mit der gemächlich dahinströmenden Elbe und den von Wiesen, Weinbergen und Schlössern gesäumten Ufern. Am Nachmittag kehren Sie zurück in die Fachwerkidylle rund um den Körnerplatz und lassen den Tag im Biergarten beim Lingnerschloss ausklingen. Oder möchten Sie lieber einen Tag mit Kunst und Kultur verbringen? Dann lassen Sie sich zu Dresdens bekannten und weniger bekannten Schätzen entführen. Oder wie wär's mit einem Shoppingbummel durch die Neustadt mit ihren zahlreichen originellen Galerien, Kunsthandwerksläden und Schauwerkstätten? Neben allen klassischen Sehenswürdigkeiten halten wir Ideen für ganz besondere Urlaubstage für Sie bereit.
Alle wichtigen Sehenswürdigkeiten Dresdens präsentieren wir in vier Kapiteln. Innerhalb jedes Kapitels gliedern sich die Sehenswürdigkeiten in drei Kategorien: »TOP 10«, »Nicht verpassen!« und »Nach Lust und Laune!«. So weiß man sofort, was man unbedingt anschauen sollte. Und nach der Besichtigung? Wie wäre es mit einer »kleinen Pause«? Beispielsweise ist ein Schälchen Heeßen und ein Stück Porzellantorte im »Café Schinkelwache« am Theaterplatz genau das Richtige nach einer Führung durch die prachtvolle Semperoper. Und nach einem Spaziergang oder einer Rundfahrt mit der Parkeisenbahn durch den Großen Garten können Sie sich bei Kaffee und Kuchen samt herrlichem Blick auf den Carolasee auf den Seeterrassen des Carolaschlösschens wunderbar entspannen. Gute Adressen für Restaurants und Bars sowie Tipps zum Ausgehen und zum Einkaufen runden jedes der vier Kapitel ab.
Zudem haben wir Ideen für erlebnisreiche Spaziergänge und Touren zusammengestellt. Vorschläge zum Übernachten und wie Sie vor Ort gut zurechtkommen, erfahren Sie im Abschnitt »Praktische Informationen«. Mit Atlasteil im Band und großem separaten Cityplan können Sie sich in Dresden schnell und leicht orientieren.
back to list

Free shipping in Switzerland*
20% discount for 3 items
* Except for bulky good deliveries (posters)
PLAN, DISCOVER, EXPERIENCE - on the web and mobile!
Download our HKF Outdoor App!
More than 1000 Web-Sites in 47 countries! Listing of important European Web-Sites supporting your planning and booking of journeys.