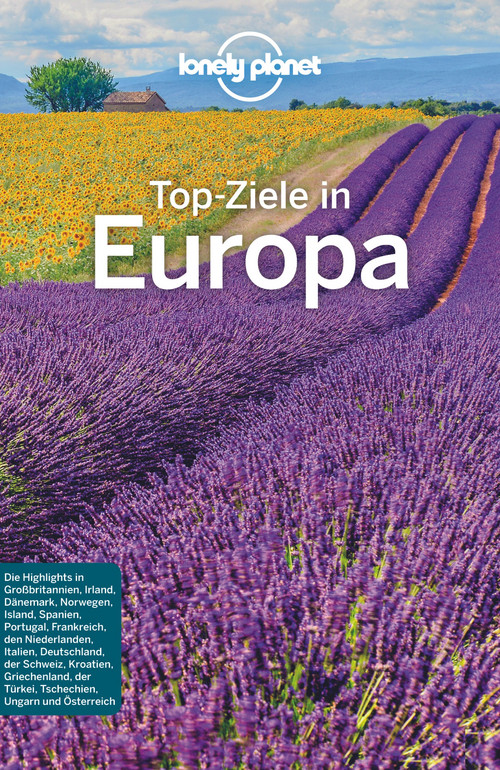 Mit dem Lonely Planet Europa auf eigene Faust durch den Kontinent. Etliche Monate Recherche stecken im Kultreiseführer für Individualreisende. Auf über 890 Seiten geben die Autoren sachkundige Hintergrundinfos zu Städten, liefern Tipps und Infos für die Planung der Reise, beschreiben alle interessanten Sehenswürdigkeiten mit aktuellen Öffnungszeiten und Preisen und präsentieren ihre persönlichen Entdeckungen und Tipps. Erleben Sie die Länder, die so viel zu bieten haben und treten Sie eine Zeitreise durch die Geschichte an, denn Gegenwart und Zukunft sind in Europa allgegenwärtig: Griechische Ruinen, gotische Kathedralen, spektakuläre Bauwerke und faszinierende Museen. Auch als Feinschmecker kommt man in den unterschiedlichen Länderküchen auf seine Kosten. Und das Beste: alles ist nie weit weg. Heute eine Fahrt entlang der Côte d´Azur und morgen ein Besuch im British Museum - oder doch lieber in einem Wiener Kaffeehaus? Was essen und wo schlafen? Mit Liebe und Detail haben die Autoren ihre Informationen gesammelt und für jeden Geschmack und Geldbeutel Restaurants und Unterkünfte zusammengetragen. Abgerundet wird der Guide durch Übersichts- und Detailkarten, einem Farbkapitel zu den 25 Highlights, Reiserouten, fundierte Hintergrundinformationen und Insider- Tipps. Der Lonely-Planet-Reiseführer Europa ist ehrlich, praktisch, witzig geschrieben und liefert inspirierende Eindrücke und Erfahrungen - Europa wartet auf neugierige Traveller.
back to list

Free shipping in Switzerland*
20% discount for 3 items
* Except for bulky good deliveries (posters)
PLAN, DISCOVER, EXPERIENCE - on the web and mobile!
Download our HKF Outdoor App!
More than 1000 Web-Sites in 47 countries! Listing of important European Web-Sites supporting your planning and booking of journeys.