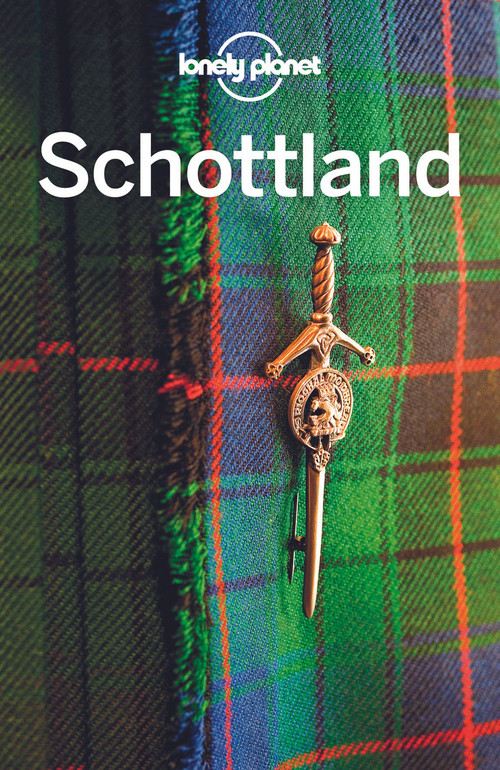 Mit dem Lonely Planet "Schottland" auf eigene Faust durch das Land der Burgen, Seen und Highland Games. Ein wahres Paradies für Outdoor-Aktivisten und Naturliebhaber: Wildes Bergland und zerklüftete Küsten bieten Möglichkeiten zum Wandern, Mountainbiken, Surfen und Snowboarden. Wer es ruhiger haben möchte, kann jede Menge Historisches entdecken: prächtige Burgen und sagenumwobene Ruinen und Steinkreise – alle auf ihre Art einzigartig.
Die deutsche Ausgabe des englischen Originals ist prall gefüllt mit Entdeckungen, Tipps und zuverlässigen Reiseinfos, alles locker präsentiert und für jeden Geschmack und Geldbeutel geeignet. Die Highlights, die Sie auf keinen Fall versäumen sollten, sind in einem farbigen Kapitel zusammengefasst, machen Lust auf Land und Leute und bringen den nötigen Background zu Kultur und Geschichte. Dazu eingestreute Infokästen, die den Leser mit Besonderheiten oder nützlichen Empfehlungen unterhalten. Abgerundet wird der Guide durch Übersichts- und Detailkarten, ein Glossar und -damit Sie gut durch das Land kommen- einen Sprachführer. Sie möchten in das Land der Dudelsäcke und Schottenröcke? Ob Backpacker, Pauschalreisender oder 5-Sterne-Tourist - mit dem Lonely Planet "Schottland" im Gepäck sind Sie für einen Urlaub bestens gerüstet!
back to list

Free shipping in Switzerland*
20% discount for 3 items
* Except for bulky good deliveries (posters)
PLAN, DISCOVER, EXPERIENCE - on the web and mobile!
Download our HKF Outdoor App!
More than 1000 Web-Sites in 47 countries! Listing of important European Web-Sites supporting your planning and booking of journeys.