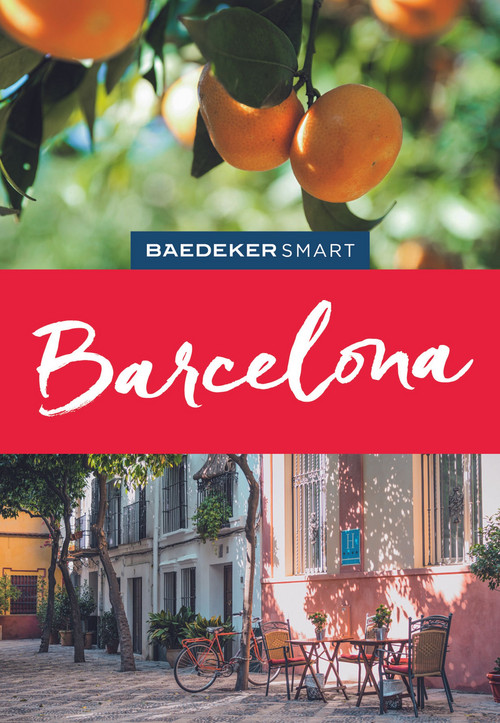 Der Himmel ist herrlich blau, die Luft noch kühl. Sie wollen raus aus den engen Gassen, haben Lust auf eine frische Meeresbrise und vielleicht auch auf eine Besichtigungspause? Mieten Sie sich ein Rad oder spazieren Sie entspannt von Barceloneta an der Küste entlang gen Nordosten zum Fòrum-Areal mit seiner futuristischen Architektur. Unterwegs locken tolle Panoramen, die schönsten feinsandigen Strände und eine stylische Bar mit sensationellem Ausblick. Vielleicht wollen Sie aber auch in der Altstadt dem speziellen Barcelona-Gefühl nachspüren, sich einen Tag lang ganz der Kunst verschreiben oder aber ausgiebig im Viertel Eixample shoppen? Neben allen klassischen Sehenswürdigkeiten halten wir Ideen für ganz besondere Urlaubstage für Sie bereit.
Alle wichtigen Sehenswürdigkeiten Barcelonas präsentieren wir in fünf Kapiteln. Innerhalb jedes Kapitels gliedern sich die Sehenswürdigkeiten in drei Kategorien: »TOP 10«, »Nicht verpassen!« und »Nach Lust und Laune!«. So weiß man sofort, was man unbedingt anschauen sollte. Und nach der Besichtigung? Wie wäre es mit einer »kleinen Pause«? Legen Sie beispielsweise im MNAC, im Museu Nacional d'Art de Catalunya, eine »Kunstpause« im einstigen Thronsaal des National-Palasts ein. Dort bietet das Restaurant »Òleum« zu hervorragenden katalanischen Gerichten eine unvergleichliche Aussicht auf Barcelona. Und wenn Sie beim Flanieren über die Rambla Appetit verspüren: In den zahlreichen Bars und an den Essensständen von »La Boqueria«, Barcelonas berühmtestem Markt, ist das Essen am frischesten. Gute Adressen für Restaurants und Bars sowie Tipps für Events und zum Einkaufen runden jedes der fünf Kapitel ab.
Zudem haben wir Ideen für erlebnisreiche Ausflüge und Spaziergänge zusammengestellt. Vorschläge zum Übernachten und wie Sie vor Ort gut zurechtkommen, erfahren Sie im Abschnitt »Praktische Informationen«. Mit Atlasteil im Band und großem separaten Cityplan können Sie sich in Barcelona schnell und leicht orientieren.
back to list

Free shipping in Switzerland*
20% discount for 3 items
* Except for bulky good deliveries (posters)
PLAN, DISCOVER, EXPERIENCE - on the web and mobile!
Download our HKF Outdoor App!
More than 1000 Web-Sites in 47 countries! Listing of important European Web-Sites supporting your planning and booking of journeys.