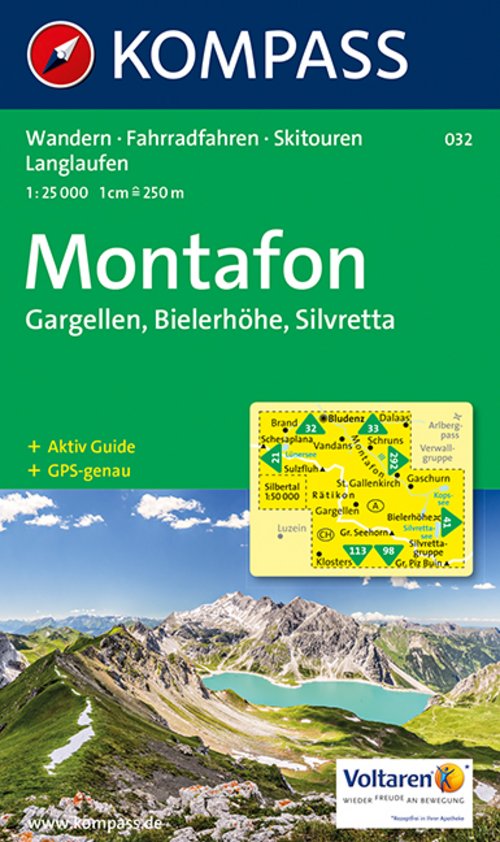 KOMPASS Wanderkarten enthalten alles Wissenswerte zum Wandern wie aktuelle Wanderwege, empfehlenswerte Routen und wichtige touristische Informationen.
Doch können unsere Wanderkarten meist mehr, sind sie nicht nur eine reine Wanderkarte sondern fungieren sie auch als Skitouren- sowie Bikekarte, siehe Titelabbildung. Der topographische Inhalt der Karte wird dabei bei aller Detailgenauigkeit leicht lesbar und anschaulich dargestellt.
Abgerundet wird das Angebot der Wanderkarte mit einem übersichtlich gestalteten Beiheft mit zahlreichen Farbfotos. Das Heft informiert über Orte und Schutzhütten sowie empfehlenswerte Touren, Sehenswürdigkeiten und Freizeiteinrichtungen.
Die KOMPASS Wanderkarten überzeugen durch
? eine GPS-genaue und aktuelle Karte zur einfachen Orientierung
? den beigelegten Kurzführer zu Wissenswerten in der Region
? lesefreundliche Optik im idealen Maßstab von 1:25.000/1:35.000 oder 1:50.000

Free shipping in Switzerland*
20% discount for 3 items
* Except for bulky good deliveries (posters)
With our app you can easily download selected maps and save them offline. So you can have your maps digitally on your smartphone or tablet whenever you need them.
More than 1000 Web-Sites in 47 countries! Listing of important European Web-Sites supporting your planning and booking of journeys.