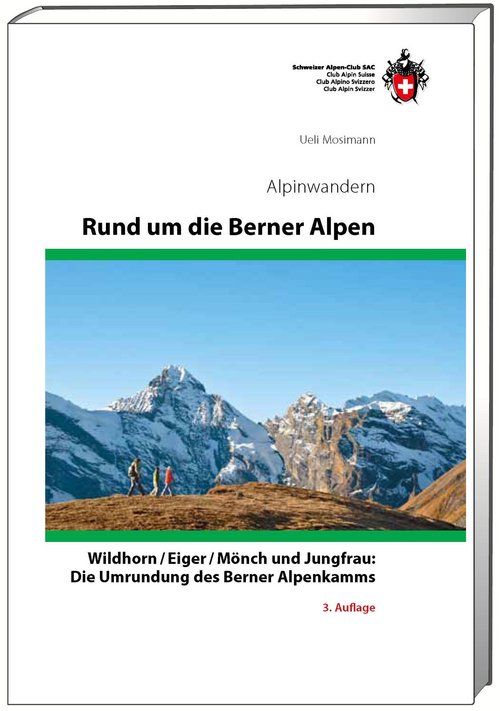 Dieser Führer beschreibt eine Reihe von mittleren bis anspruchsvollen Bergwanderungen in den Berner Alpen. Kernstück dieser Auswahl ist eine Umrundung des ganzen Berner Alpenkamms in 24 Tagesetappen von Gsteig über das Berner Oberland bis zur Grimsel und weiter der Südabdachung entlang im Kanton Wallis bis zum Sanetschpass. Zusätzliche Beschreibungen zu Verbindungsetappen, Varianten und Hinweise zu lohnenden Gipfelzielen zwischen dem Berner Oberland und dem Wallis, ergeben eine Auswahl von 43 verschiedenen Bergwanderungen.

Free shipping in Switzerland*
20% discount for 3 items
* Except for bulky good deliveries (posters)
With our app you can easily download selected maps and save them offline. So you can have your maps digitally on your smartphone or tablet whenever you need them.
More than 1000 Web-Sites in 47 countries! Listing of important European Web-Sites supporting your planning and booking of journeys.