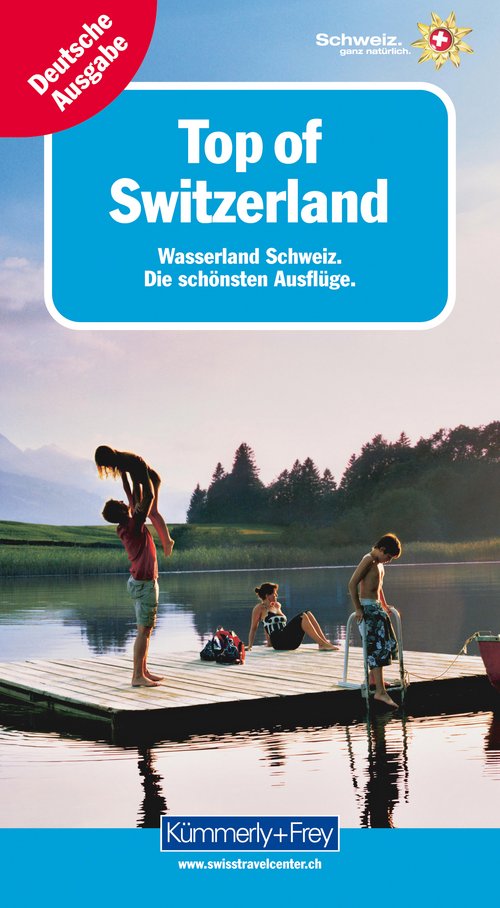 Wasserland Schweiz. Die schönsten Ausflüge.
Reisetipps rund ums Wasser
oAusflüge für Gross und Klein
oMit dem Schiff auf dem See
oZu Fuss an Flüssen, Suonen und Bergseen
oUnterwegs zum Wasserfall
oHeilendes Wasser: Thermalbäder und Wohlfühloasen
oSpass am Nass: Strand-, Schwimm- und Erlebnisbäder
oDem Mineralwasser auf der Spur - Wissen über Wasser
140 Seiten, Format 11,5 x 20,5 cm

Free shipping in Switzerland*
20% discount for 3 items
* Except for bulky good deliveries (posters)
PLAN, DISCOVER, EXPERIENCE - on the web and mobile!
Download our HKF Outdoor App!
More than 1000 Web-Sites in 47 countries! Listing of important European Web-Sites supporting your planning and booking of journeys.