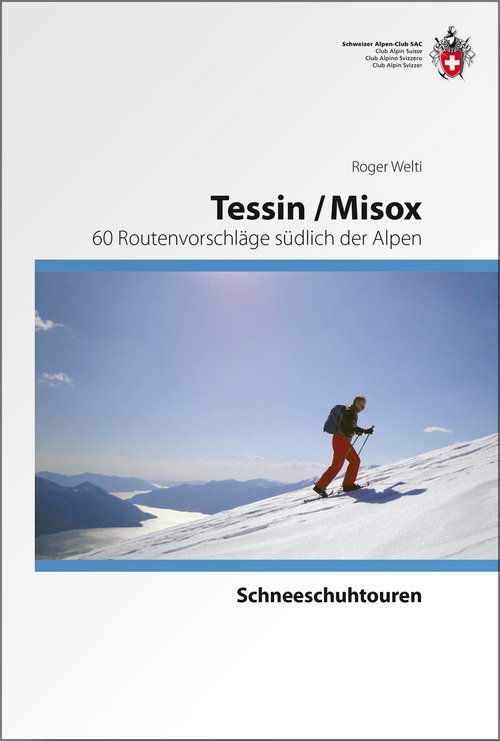 In diesem Schneeschuhtourenführer entdeckt der Leser die reizende und vielfältige Landschaft südlich der Alpen im Winter. Schneeschuhwandern im Tessin? Von den Palmenalleen direkt in den Schnee auf 3000 Metern – das ist bis tief in den Frühling hinein möglich. Der Führer umfasst das ganze Tessin und mit dem Misox einen Teil des Kantons Graubünden. Er beschreibt 60 Touren und zahlreiche Varianten; darunter finden sich 17 Kurztouren mit 6 einfachen Varianten. Gegen 30 Touren liegen im mittleren Schwierigkeitsbereich, rund ein Dutzend Vorschläge sind speziell auf sportliche Schneeschuhwanderer ausgerichtet. Kleine Kärtchen und Fotos der Touren erleichtern die Orientierung. Weitere Hinweise wie die Erreichbarkeit mit öV, Schwierigkeit, Höhenunterschiede, Länge, Marschzeit und GPS-Koordinaten bieten eine Fülle von Informationen.

Free shipping in Switzerland*
20% discount for 3 items
* Except for bulky good deliveries (posters)
PLAN, DISCOVER, EXPERIENCE - on the web and mobile!
Download our HKF Outdoor App!
More than 1000 Web-Sites in 47 countries! Listing of important European Web-Sites supporting your planning and booking of journeys.