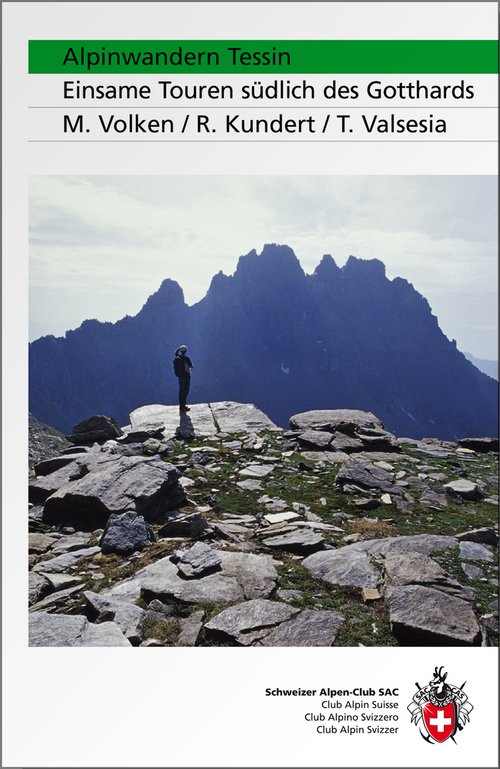 Alpinwandern Tessin beschreibt einsame, zum Teil anspruchsvolle Wanderungen, durch wenig besuchte Gebiete in den wildesten Ecken der Schweiz, den Tessiner Alpen. Die Auswahl umfasst eine grosse Rundwanderung vom Monte Generoso der Kantonsgrenze entlang nordwärts bis zum Gotthard und wieder südwärts hinab zum Monte Tamaro. Zusätlich werden Rundtouren um die Massive von Pizzo Campo Tencia und Cristallina sowie Wege und Kreten in den Haupttälern Blenio, Leventina, Verzasca und Maggia vorgestellt.

Free shipping in Switzerland*
20% discount for 3 items
* Except for bulky good deliveries (posters)
With our app you can easily download selected maps and save them offline. So you can have your maps digitally on your smartphone or tablet whenever you need them.
More than 1000 Web-Sites in 47 countries! Listing of important European Web-Sites supporting your planning and booking of journeys.