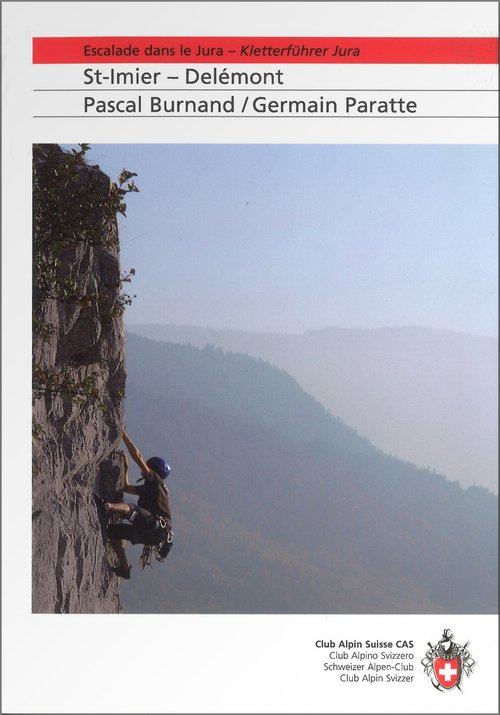 Dieser zweisprachige Kletterführer beschreibt anhand von Topos alle Kletterrouten des Kantons Jura und des Vallon de St. Imier, von den grossen Techno-Routen des Vallée du Doubs bis zum Klettergarten Delémont, vor allem mit den grossen Gebieten "Sommêtres" oder "Vaferdeau". Zahlreiche Fotos, Informationen über andere Sportmöglichkeiten wie Mountainbike, Wandern, Canyoning sowie kulturelle und natürliche Sehenswürdigkeiten ergänzen die Skizzen und beschriebenen Routen.
Topo-guide en deux langues décrivant toutes les voies d'escalade du canton du Jura et du vallon de St-Imier, des grands itinéraires d'artif de la vallée du Doubs aux jardins d'escalade de Delémont en passant notamment par des grands sites comme les Sommêtres ou encore le Vaferdeau. De nombreuses photos, des indications sur les activités annexes (VTT, randonnée pédestre, canoë, curiosités naturelles et culturelles) complètent à merveille les croquis et les descriptions des itinéraires.

Free shipping in Switzerland*
20% discount for 3 items
* Except for bulky good deliveries (posters)
With our app you can easily download selected maps and save them offline. So you can have your maps digitally on your smartphone or tablet whenever you need them.
More than 1000 Web-Sites in 47 countries! Listing of important European Web-Sites supporting your planning and booking of journeys.