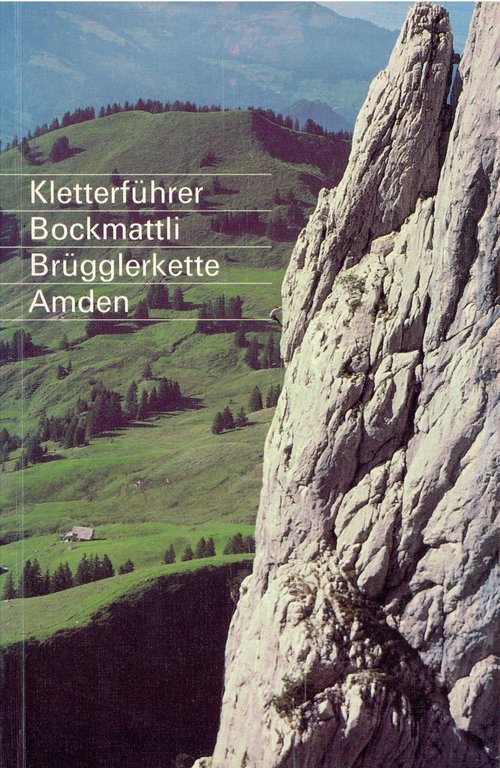 Ein unentbehrlicher Begleiter für in den Rucksack, geschrieben und gestaltet aus der Praxis!
Die Regionen Bockmattli, Brügglerkette und Amden mit ihren Gebirgswänden aus Schrattenkalk locken seit jeher die Kletterfreunde aus dem In- und Ausland in dieses Gebiet der Voralpen an. Die dabei von den Verfassern Thomas Götz und Michael Wyser beschriebenen Fährten, über 300 an der Zahl, bieten für Kletterer verschiedensten Niveaus die Möglichkeit, dieses Kletter-Eldorado zu erleben. Vom Klettergarten bis zu den langen, Ausdauer erfordernden Nordwandrouten. Die ebenfalls von den Verfassern angefertigten und hervorragend gestalteten Routentopos, sowie die Fotos mit den eingezeichneten Routen werden jeden Kletterfreund erfreuen! Dazu beinhaltet der Kletterführer Angaben bezüglich der optimalen Anreise, detailliert beschriebene Zugangs- und Abstiegsmöglichkeiten wie auch einen kleinen historischen Überblick über das Gebiet.

Free shipping in Switzerland*
20% discount for 3 items
* Except for bulky good deliveries (posters)
PLAN, DISCOVER, EXPERIENCE - on the web and mobile!
Download our HKF Outdoor App!
More than 1000 Web-Sites in 47 countries! Listing of important European Web-Sites supporting your planning and booking of journeys.