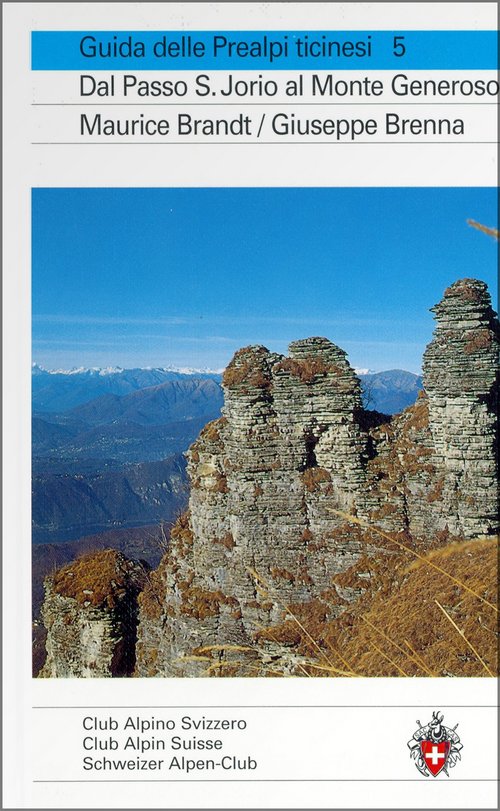 Guida che descrive dettagliatamente ogni sentiero ed ogni itinerario a cime e valichi nel territorio che va dal Passo San Jorio al Monte Generoso.
Descrizione degli itinerari:
• Dal Passo San Jorio alla Valle d'Arbedo
• Dal Passo San Jorio al Gazzirola, Monte Bar e Monte Bigorio
• Dal Camoghè alla Cima di Medeglia
• Da San Lucio al Monte Boglia
• Denti della Vecchia
• Monte Gambarogno - Monte Paglione - Covreto
• Catena Monte Tamaro - Monte Gradiccioli - Monte Lema
• Monte Caslano - San Salvatore - Monte San Giorgio - Poncione d'Arzo
• Sighignola - Monte Generoso - Sasso Gordona - Colmegnone - Monte Bisbino

Free shipping in Switzerland*
20% discount for 3 items
* Except for bulky good deliveries (posters)
PLAN, DISCOVER, EXPERIENCE - on the web and mobile!
Download our HKF Outdoor App!
More than 1000 Web-Sites in 47 countries! Listing of important European Web-Sites supporting your planning and booking of journeys.