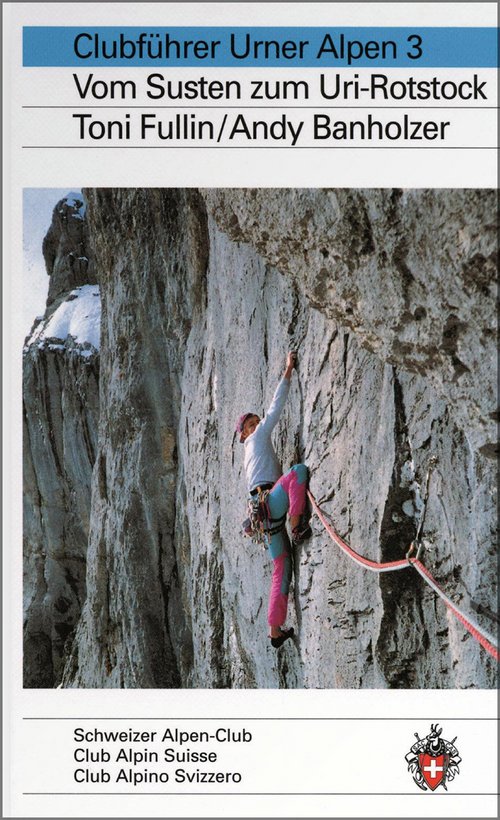 Dieser Clubführer umfasst ein riesiges Angebot für den Bergfreund jeder Prägung, Beschrieben sind flächendeckend Kletterrouten (bis zum 9. Grad), Bergwanderungen und Touren in Fels und Eis. Nebst den viel begangenen Routen am Sustenpass finden sich viele lohnende Gebiete fernab des grossen Rummels. Das Krönten-, Leutschach- und auch das Sewen-Gebiet sind wahre Fundgruben für den kletternden Bergsteiger. Auch der beschauliche Wanderer findet viele schöne Wanderungen von Hütte zu Hütte.
Routenbeschreibungen:
• Tällistock-Titliskette
• Fünffingerstöck- und Wendenhorn-Kette
• Grassen-Spannort-Kette
• Hoch Sewen-Schafschijen-Kette
• Krönten-Mäntliser-Kette Schlossberg-Kette
• Uri-Rotstock-Gruppe

Free shipping in Switzerland*
20% discount for 3 items
* Except for bulky good deliveries (posters)
PLAN, DISCOVER, EXPERIENCE - on the web and mobile!
Download our HKF Outdoor App!
More than 1000 Web-Sites in 47 countries! Listing of important European Web-Sites supporting your planning and booking of journeys.