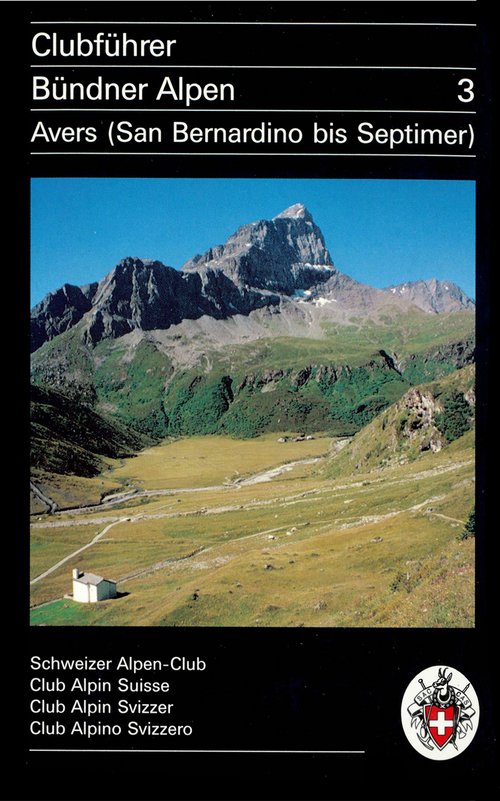 Mit dieser Neuausgabe wird nun endlich eine alte Lücke in der Reihe der Bündner-Führer geschlossen. Er beschreibt die Routen über die Berggruppen südlich des Rheinwald-Tales beidseits des Splügenpasses, in der Valle di Lei, auf der nördlichen Talseite des Bergells, im Avers und in seinen Nebentälern sowie im Gebiet zwischen Schons, Viamala und Oberhalbstein.
Routenbeschreibungen:
• Gruppe Einshorn - Piz de la Lumbreida
• Kette Piz di Pian - Pizzo Tambo
• Suretta - Gruppe
• Piz Timun - Kette
• Pizzo Stella-Gruppe
• Kette Schiahorn - Piz Gallagiun
• Piz Duan - Gruppe
• Tscheischhorn - Kette
• Kette Gletscherhorn - Piz Piot
• Kette Piz Turba - Piz Scalotta
• Piz Platta-Gruppe
• Forbesch - Arblatsch-Massiv
• Piz Grisch - Gruppe
• Piz Curvér- Gruppe
back to list

Free shipping in Switzerland*
20% discount for 3 items
* Except for bulky good deliveries (posters)
PLAN, DISCOVER, EXPERIENCE - on the web and mobile!
Download our HKF Outdoor App!
More than 1000 Web-Sites in 47 countries! Listing of important European Web-Sites supporting your planning and booking of journeys.