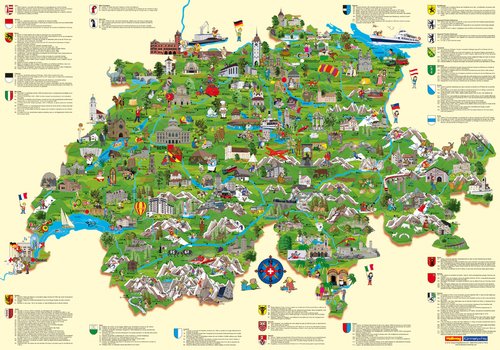 Child′s World Map − the funny way to learn! Illustrated instructively, thrillingly and lovingly. A map illustrated for children and adults, including towns, rivers, mountains, personalities, animals, stories, politics and an informative legend. Format 100x70 cm, gloss lacquered.

Free shipping in Switzerland*
20% discount for 3 items
* Except for bulky good deliveries (posters)
With our app you can easily download selected maps and save them offline. So you can have your maps digitally on your smartphone or tablet whenever you need them.
More than 1000 Web-Sites in 47 countries! Listing of important European Web-Sites supporting your planning and booking of journeys.