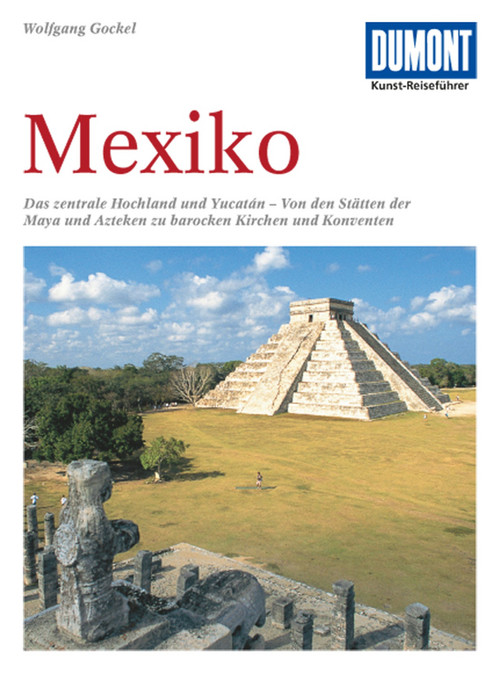 Mexiko, die mit 110 Millionen Einwohnern größte spanischsprachige Nation der Welt, bietet dem an Kultur und Kunst interessierten Reisenden ein überwältigendes Angebot. Hinzu kommt eine landschaftliche Vielfalt, die von schneebedeckten Vulkanen und kakteenbestandenen Wüsten über 10 000 km Küstenlinie an zwei Ozeanen bis hin zu tropischen Regenwäldern im Süden des Landes reicht. Das Buch unternimmt den gelungenen Versuch dieses abwechslungsreiche Land, seine vielfältigen Kulturen, fremden Kunstformen und Bilder zu erklären. Spannend liest sich die Entstehung des mexikanischen Staates von der Besiedlung durch Jäger und Ackerbauern bis zum Entstehen eindrucksvoller Kulturen mit klangvollen Namen wie Olmeken, Tolteken, Maya oder Azteken. Auch der Einfluss durch die spanischen Eroberer, die schwierigen Jahre der Unabhängigkeit und die soziale Erneuerung werden ansprechend aufbereitet. Auf zahlreichen schön bebilderten und mit exaktem Kartenmaterial ausgestatteten Reiserouten nehmen die Autoren den Leser mit auf eine Tour zu den wichtigsten archäologischen Sehenswürdigkeiten und Kunstschätzen. Dabei fehlt die Megacity Mexiko-Stadt ebenso wenig wie das berühmte Chichén Itzá auf der Yucatán-Halbinsel oder die tief im Dschungel der Provinz Chiapas liegende Mayastadt Palenque. Auf Nebenstrecken werden auch weniger bekannte Ruinenstätten und Kulturdenkmäler erschlossen, um dem Leser das Land in seinen vielen Facetten zu zeigen. Mit gewohnter Qualität werden die Reiserouten durch einen solide recherchierten Infoteil mit Tipps und Adressen sowie ein umfangreiches Glossar sinnvoll ergänzt.

Free shipping in Switzerland*
20% discount for 3 items
* Except for bulky good deliveries (posters)
PLAN, DISCOVER, EXPERIENCE - on the web and mobile!
Download our HKF Outdoor App!
More than 1000 Web-Sites in 47 countries! Listing of important European Web-Sites supporting your planning and booking of journeys.