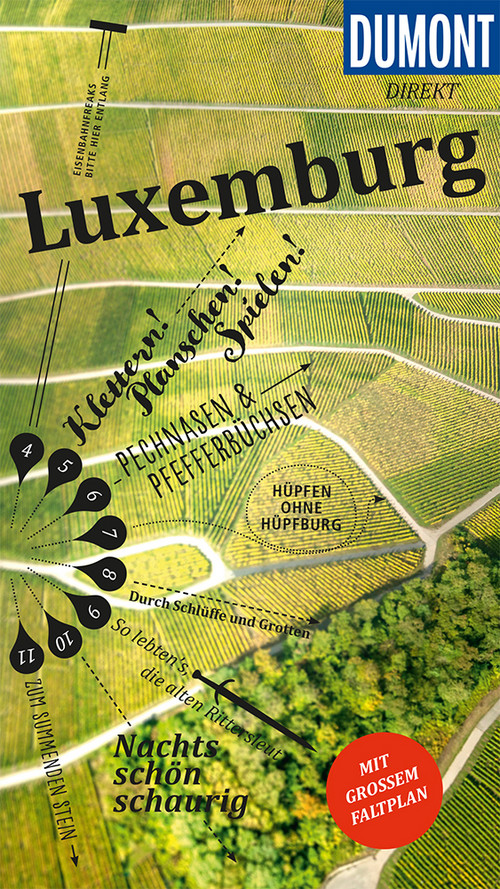 Das heimische Lëtzebuergsch ist nicht leicht zu verstehen, doch die beneidenswert mehrsprachigen Luxemburger verständigen sich mühelos auch auf Deutsch, Französisch oder Englisch.Mit den 15 »Direkt-Kapiteln« des Reiseführers von Reinhard Tiburzy können Sie sich zwanglos unter die Luxemburger mischen, direkt in das Lebensgefühl im großherzoglichen Zwergstaat eintauchen, aktiv in der Natur entspannen und die Highlights kennenlernen: die Hauptstadt Luxembourg-Ville, das »Tal der sieben Schlösser« und die »Kleine Schweiz«, spannende Museen und mächtige Burgen, Weinbau und Gartenkunst, das einstige Industrierevier und die Naturparks an Sauer und Our. Dank vieler Tipps und Adressen erfahren Sie, wo es sich in fremden Betten gut schläft, wo Sie glücklich satt werden, wohin die Luxemburger zum Stöbern und Entdecken gehen und wohin es sie zieht, wenn die Nacht beginnt.Mit den Übersichtskarten, genauen Stadtplänen und dem separaten großen Faltplan können Sie nach Lust und Laune Luxemburg erkunden.

Free shipping in Switzerland*
20% discount for 3 items
* Except for bulky good deliveries (posters)
PLAN, DISCOVER, EXPERIENCE - on the web and mobile!
Download our HKF Outdoor App!
More than 1000 Web-Sites in 47 countries! Listing of important European Web-Sites supporting your planning and booking of journeys.