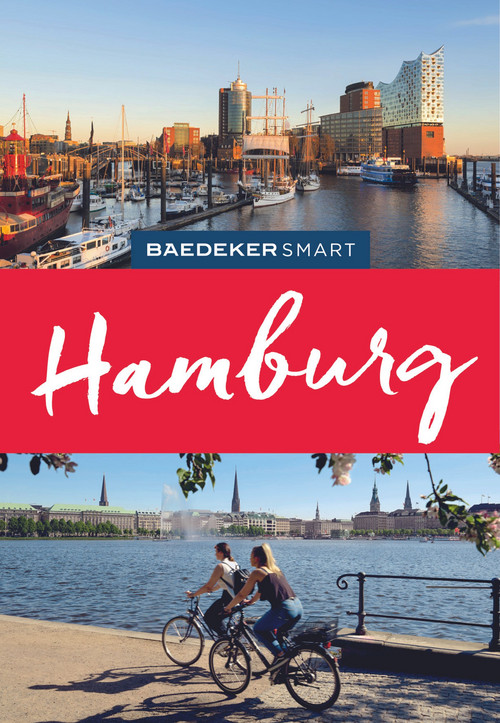 Zu allererst gibt's, ganz stilecht, ein Fischbrötchen und eine Tasse Kaffee an den Landungsbrücken, bevor Sie mit einem Linienschiff Richtung Dockland schippern. Dort gehen Sie von Bord und gleich hinauf zur Dachterrasse des spektakulären schiffsbugförmigen Gebäudes, die einen herrlichen Blick über die Skyline Hamburgs bietet. Beim Spaziergang am Ufer der Elbe entlang lernen Sie eine der schönsten Seiten Hamburgs kennen, kommen vorbei am geschäftigen Museumshafen und den hübschen Kapitänshäusern von Övelgönne. Und genießen Sie nicht zuletzt, vielleicht in einem Strandkorb, das Ferien-Feeling am breiten Sandstrand der Elbe. Oder möchten Sie lieber einen Shoppingbummel durch Hamburgs prachtvolle Passagen unternehmen? Oder wie wär's mit einer Foto-Tour durch die HafenCity? Neben allen klassischen Sehenswürdigkeiten halten wir Ideen für ganz besondere Urlaubstage für Sie bereit.
Alle wichtigen Sehenswürdigkeiten Hamburgs präsentieren wir in fünf Kapiteln. Innerhalb jedes Kapitels gliedern sich die Sehenswürdigkeiten in drei Kategorien: »TOP 10«, »Nicht verpassen!« und »Nach Lust und Laune!«. So weiß man sofort, was man unbedingt anschauen sollte. Und nach der Besichtigung? Wie wäre es mit einer »kleinen Pause«? Legen Sie beispielsweise bei Ihrem Rundgang durch die Kunsthalle im Café »The Cube« eine kleine »Kunstpause« ein und genießen den wunderschönen Ausblick auf die Binnenalster. Und im City-Sporthafen in der Nähe der Landungsbrücken ist das Restaurant im »Feuerschiff«, einst ein schwimmender Leuchtturm, ein toller Ort zum Schauen und Schmausen. Gute Adressen für Restaurants und Bars, Ideen für Events und zum Ausgehen sowie Tipps zum Einkaufen runden jedes der fünf Kapitel ab.
Zudem haben wir Ideen für erlebnisreiche Spaziergänge und Touren zusammengestellt. Vorschläge zum Übernachten und wie Sie vor Ort gut zurechtkommen, erfahren Sie im Abschnitt »Praktische Informationen«. Mit Atlasteil im Band und großem separaten Cityplan können Sie sich in Hamburg schnell und leicht orientieren.

Free shipping in Switzerland*
20% discount for 3 items
* Except for bulky good deliveries (posters)
PLAN, DISCOVER, EXPERIENCE - on the web and mobile!
Download our HKF Outdoor App!
More than 1000 Web-Sites in 47 countries! Listing of important European Web-Sites supporting your planning and booking of journeys.