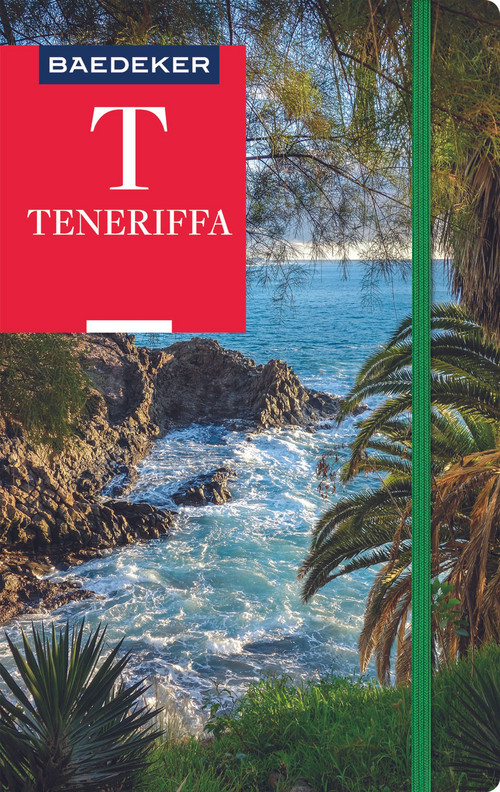 Den Vulkanen, die die Insel geformt haben, werden sie überall begegnen – ob in der Kunst von Óscar Dominguez, im Inselwein, in den Bodengemälden zu Fronleichnam. Oder einfach nur, weil sie von fast überall aus sehen können, wie der perfekt geformte Vulkankegel des Pico del Teide majestätisch über der Insel thront. Statten Sie ihm doch einen Besuch ab, die Aussicht vom höchsten Berg Spaniens ist unvergleichlich – eine faszinierend fremde Welt direkt vor Ihren Füßen!
300 Sonnentage im Jahr, im Sommer wie Winter milde Temperaturen, rund ums Jahr subtropische Pflanzen von Aloe bis Zylinderputzer und an die drei Meter hoch wuchernde Weihnachtssterne, die pünktlich zum Fest ihre tiefroten Blätter zeigen – klingt zu gut, um wahr zu sein? Ist es aber! Kein Wunder, dass bereits die Dichter der Antike das Paradies auf Erden genau hier verorteten. Entdecken Sie also Naturphänomene wie den sagenumwobenen Wolkenwasserfall – der neue Baedeker Teneriffa verrät Ihnen, wo und wann sich das Schauspiel ereignet …
Dumpfe Trommelschläge, Männer in bodenlangen Kutten, die Gesichter unter spitzen Kapuzen verborgen. Eine feierliche Prozession wie aus einer anderen Zeit: Am Karfreitag ziehen am frühen Abend religiöse Bruderschaften durch die Altstädte von Puerto de la Cruz und La Orotava, um die Semana Santa zu begehen. Ein Überbleibsel der Inquisition mit Gänsehaut-Garantie, einer jener magischen Momente, die beim neuen Baedeker im Fokus stehen.

Free shipping in Switzerland*
20% discount for 3 items
* Except for bulky good deliveries (posters)
PLAN, DISCOVER, EXPERIENCE - on the web and mobile!
Download our HKF Outdoor App!
More than 1000 Web-Sites in 47 countries! Listing of important European Web-Sites supporting your planning and booking of journeys.