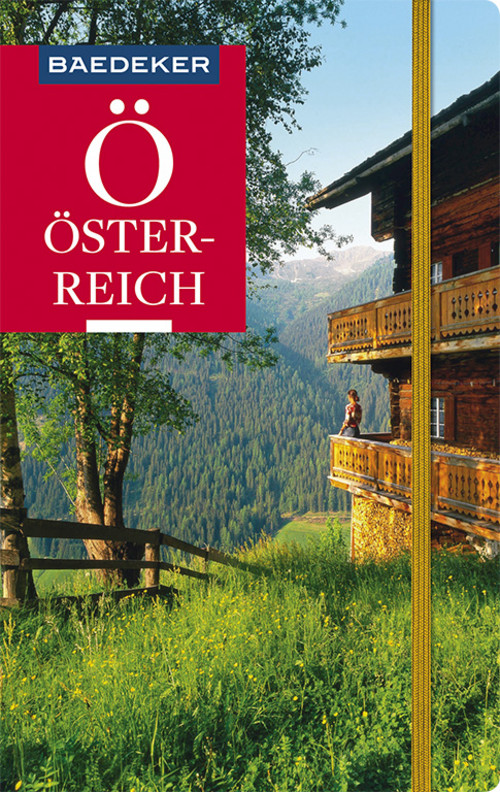 Servus in Österreich
Der Baedeker Österreich begleitet durch die kleine, aber feine Alpenrepublik, die voller Entdeckungen ist: die Metropole Wien mit ihrem Charme der k.u.k-Monarchie, hübsche Städte und stille Dörfer, herrliche Bergwelten, wunderschöne Seenlandschaften und durch ein faszinierendes Reiseziel für Natur-, Sport- und Kunstfreunde!
Das Kapitel Hintergrund beschäftigt sich mit Wissenswertem über Österreich, mit Fakten, Geschichte, Alltag, Kunst und Kultur und seinen Menschen. Was sind die typischen Gerichte und wo kann man sie probieren? Was kann man mit Kindern unternehmen? Antworten auf diese und viele
andere Fragen, gibt das Kapitel "Erleben und Genießen".
Entdecken Sie Österreich unterwegs: Vier spannende Touren stellen die schönsten Strecken durch das Land vor: Entdecken Sie die Hochgebirgswelt des Nationalparks Hohe Tauern bis zum mediterranen Flair des Bodensees, lassen Sie sich vom Charme der Seenlandschaft im Salzkammergut faszinieren oder erkunden Sie kulturhistorische Sehenswürdigkeiten und warme Badeseen im Süden des Landes. Orte, an denen man nicht einfach
vorbeigehen sollte, sind im großen Kapitel Sehenswürdigkeiten von A-Z ausführlich beschrieben.
Infografiken zeigen u.a. Österreich auf einen Blick, die Oper im See und Österreichs Bergwelten. Einzigartige 3D-Darstellungen geben einen lebendigen Einblick in das Benediktinerstift Melk, die Festung Hohensalzburg, den Stephansdom in Wien und die Schlossanlagen
Schönbrunn. Die Skisprungschanze "Bergisel" in Innsbruck wird bildhaft erklärt.
Baedeker-Tipps verraten warum ein Spaziergang um einen fast verschwundenen See lohnenswert ist, von wo aus man faszinierende
Himmelsblicke werfen kann, warum man in Wien die "Tante Dorothee" besuchen muss und wo man zum Lachen auf den Friedhof geht.

Free shipping in Switzerland*
20% discount for 3 items
* Except for bulky good deliveries (posters)
PLAN, DISCOVER, EXPERIENCE - on the web and mobile!
Download our HKF Outdoor App!
More than 1000 Web-Sites in 47 countries! Listing of important European Web-Sites supporting your planning and booking of journeys.