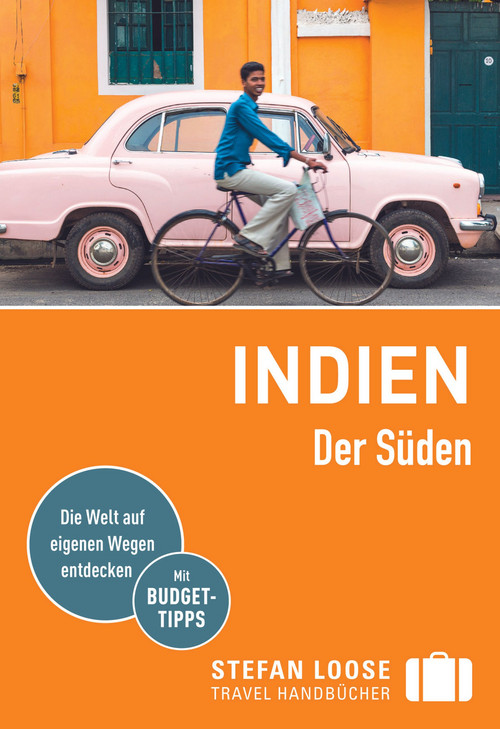 Der Süden Indiens besticht durch seine Palmenstrände, Tempelstädte, seine mit Teeplantagen bedeckten Hügel und üppigen Wälder. Wer die Lagunen Keralas auf Wasserwegen durchquert und in einem guten Strandrestaurant frischen Fisch gegessen hat, wird von Indiens Süden garantiert in den Bann gezogen. Ungeachtet vereinzelter Kastenunruhen vergangener Jahre bleibt Südindien eines der entspanntesten und am problemlosesten zu bereisenden Reiseziele Asiens. Abgesehen von den abgeschiedensten Gegenden gibt es jede Menge Unterkünfte, die sauber und für westliche Maßstäbe billig sind, und in der Regel klappt es auch mit dem Transport, auch wenn die bloße Größe und die geografischen Hürden des Südens lange Fahrtzeiten bedeuten können. Das Stefan Loose Travel Handbuch "Indien - Der Süden" ist ein umfassender Reisebegleiter für Individualreisende. Das Buch gibt wertvolle Tipps zur Vorbereitung auf die Reise, von der Gesundheitsvorsorge über die Anreise bis zu Adressen von Yogaschulen und Ashrams, und führt in die indische Kultur und Geschichte ein, wobei auch Themen wie Umweltprobleme und die Situation der Frauen zur Sprache kommen. Zudem liefert dieser Indien- Reiseführer detaillierte Karten und umfangreiche Tipps zu Unterkünften, Restaurants, Einkaufsmöglichkeiten und Transportverbindungen. Das umfassende Glossar und der Sprachführer im Anhang sind hilfreiche Begleiter auf der Reise, und zahlreiche Literaturtipps regen dazu an, sich weiter mit dieser faszinierenden Kultur zu beschäftigen.

Free shipping in Switzerland*
20% discount for 3 items
* Except for bulky good deliveries (posters)
PLAN, DISCOVER, EXPERIENCE - on the web and mobile!
Download our HKF Outdoor App!
More than 1000 Web-Sites in 47 countries! Listing of important European Web-Sites supporting your planning and booking of journeys.