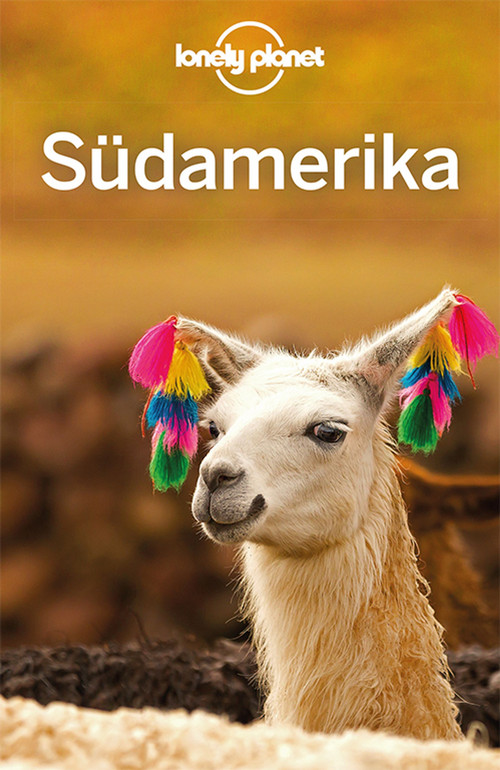 Mit dem Lonely Planet Südamerika für wenig Geld auf eigene Faust durch
einen Kontinent der Vielfalt und Gegensätze! Etliche Monate Recherche
stecken im Kultreiseführer für Individualreisende. Auf mehr als 1100
Seiten  geben die Autoren sachkundige Hintergrundinfos zum Reiseland,
liefern Tipps und Infos für die Planung der Reise, beschreiben alle
interessanten  Sehenswürdigkeiten mit aktuellen Öffnungszeiten und
Preisen und präsentieren ihre persönlichen Entdeckungen und Tipps.
Auch Globetrotter, die abseits der ausgetretenen Touristenpfade
unterwegs sein möchten, kommen auf ihre Kosten. Wie wäre es
beispielsweise mit einer Andentour? Mit dem Bus durch mehr als 5000 km
wildes Gebirgsland, vorbei an schneebedeckten Vulkanen, urtümlichen
Dörfern und unglaublichen  Aussichten. Oder lieber eine Partytour? Bei
dieser großen Tour durch das Nachtleben des Kontinents bereist man zehn
Länder und legt etwa 17.000  km zurück. Sechs bis zwölf Wochen sollte
man sich hierfür Zeit nehmen. Und wo unterwegs übernachten und essen?
Für jeden größeren Ort gibt es eine Auswahl an Unterkünften und
Restaurants für jeden Geschmack und Geldbeutel.
Abgerundet wird der Guide durch Übersichts- und Detailkarten, ein
Farbkapitel mit 11 Top- Highlights, praktische Infos auf einen Blick,
farbiges Specials Verantwortungsbewusstes Reisen, Tipps von Insidern,
fundierte Hintergrundinformationen, inspirierende Fotos sowie Glossar
und - damit Sie gut durchs Land kommen - einen Sprachführer.
Der Lonely-Planet-Reiseführer Südamerika für wenig Geld ist ehrlich,
praktisch, witzig geschrieben und liefert inspirierende Eindrücke und
Erfahrungen.

Free shipping in Switzerland*
20% discount for 3 items
* Except for bulky good deliveries (posters)
PLAN, DISCOVER, EXPERIENCE - on the web and mobile!
Download our HKF Outdoor App!
More than 1000 Web-Sites in 47 countries! Listing of important European Web-Sites supporting your planning and booking of journeys.