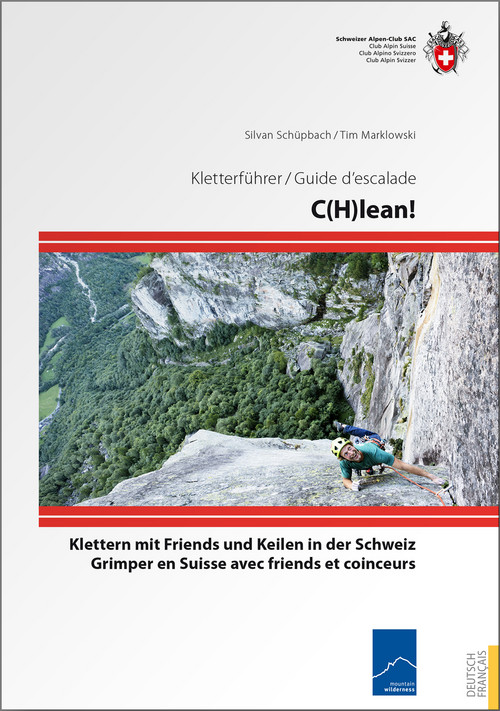 C(H)lean! Stellt 64 Gebiete vor, in welchem das Klettern mit Friends, Keilen und Co. Erlernt und angewendet werden kann. Dabei reicht die Auswahl von Granit bis Kalk und vom eingebohrten Klettergarten bis hin zur hochalpinen und engagierten Trad-Route. Inklusive sind Hintergrundinfos sowie Tipps & Tricks zum Umgang mit mobilen Sicherungsmitteln.
Regionen: Jura-Schwarzwald, Unterwallis, Oberwallis-Domodossola, Berner Oberland, Zentralschweiz, Alpstein-Ostschweiz, Graubünden, Leventina-Locarno.

Free shipping in Switzerland*
20% discount for 3 items
* Except for bulky good deliveries (posters)
PLAN, DISCOVER, EXPERIENCE - on the web and mobile!
Download our HKF Outdoor App!
More than 1000 Web-Sites in 47 countries! Listing of important European Web-Sites supporting your planning and booking of journeys.