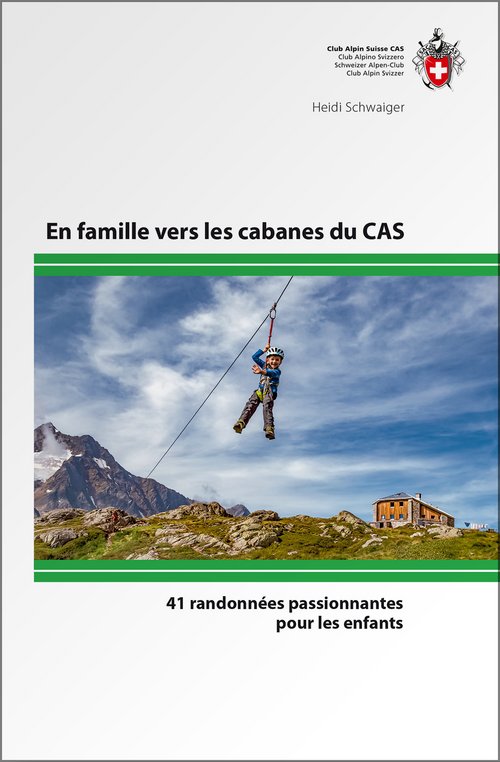 Quel bonheur pour les parents, marraines, parrains, grands-parents et pour les petits lorsqu'une balade courte et variée a pour objectif une cabane du CAS ! Le nouveau guide de randonnée en famille rend visite à 41 cabanes CAS partout en Suisse – une aventure pour toute la famille. Bac à sable d'altitude, site d'escalade à proximité, observation de bouquetins ou petit lac pour se rafraîchir : pour chaque cabane, une carte regroupe les points d'intérêt à ne pas manquer. C'est l'outil parfait pour des sorties réussies. Le summum : passer la nuit en cabane pour prendre le temps de découvrir en famille le monde fascinant de la montagne.

Free shipping in Switzerland*
20% discount for 3 items
* Except for bulky good deliveries (posters)
With our app you can easily download selected maps and save them offline. So you can have your maps digitally on your smartphone or tablet whenever you need them.
More than 1000 Web-Sites in 47 countries! Listing of important European Web-Sites supporting your planning and booking of journeys.