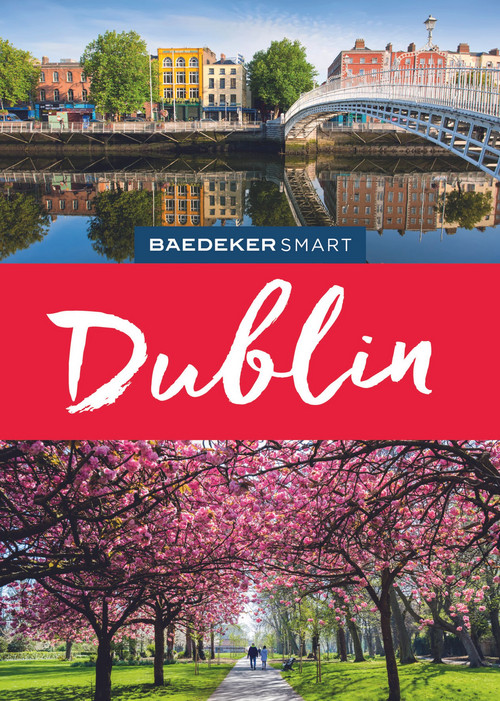 Sie nehmen auf mintgrünen Samtsesseln im Powerscourt Centre Platz, der Earl Grey oder Baileys Coffee mundet hervorragend und Sie lauschen den melodischen After-Work-Gesprächen der Dubliner um Sie herum. Und danach? Zum Evensong in die St. Patrick's Cathedral. Die Choräle berühren fast jeden. Eine Steigerung an Erlebniswert ist dann kaum noch möglich, am ehesten gelingt sie im ältesten Pub der Stadt ... So oder so ähnlich könnte Ihr erster Tag in Dublin enden. Am nächsten Morgen wählen Sie zwischen Kunst und Kultur oder einem Tag am Fluss. Vom Wasser aus erschließt sich die Dubliner City auf neue Weise. Neben allen klassischen Sehenswürdigkeiten halten wir Ideen für ganz besondere Urlaubstage für Sie bereit.
Alle wichtigen Sehenswürdigkeiten Dublins präsentieren wir in drei Kapiteln. Innerhalb jedes Kapitels gliedern sich die Sehenswürdigkeiten in drei Kategorien: »TOP 10«, »Nicht verpassen!« und »Nach Lust und Laune!«. So weiß man sofort, was man unbedingt anschauen sollte. Und nach der Besichtigung? Wie wäre es mit einer »kleinen Pause«? Machen Sie beispielsweise während ihres Gangs durch die National Gallery of Ireland eine »Kunstpause« in der nur einen Katzensprung entfernten Weinbar »Ely« und verwöhnen Sie sich mit leichter irischer Küche. Oder genießen Sie zwischendurch einen Happen im Galeriecafé, um anschließend frisch gestärkt weitere Gemälde anzuschauen. Dagegen haben Sie nach einer Führung durch das Guinness Storehouse natürlich Lust auf einen Schluck des Lebenselixiers der Dubliner. Ein Lift bringt Sie quasi zur Schaumkrone des Museums: zu einem kostenlosen Glas Guinness in der rundum verglasten »Gravity Bar« im siebten Stock des umgebauten Lagerhauses. Gute Adressen für Restaurants, Cafés, Pubs und Bars, Tipps für Events und zum Ausgehen sowie attraktive Einkaufen-Adressen runden jedes der drei Kapitel ab.
Mit Atlasteil im Band und großem separaten Cityplan können Sie sich in Dublin schnell und einfach orientieren.

Free shipping in Switzerland*
20% discount for 3 items
* Except for bulky good deliveries (posters)
PLAN, DISCOVER, EXPERIENCE - on the web and mobile!
Download our HKF Outdoor App!
More than 1000 Web-Sites in 47 countries! Listing of important European Web-Sites supporting your planning and booking of journeys.