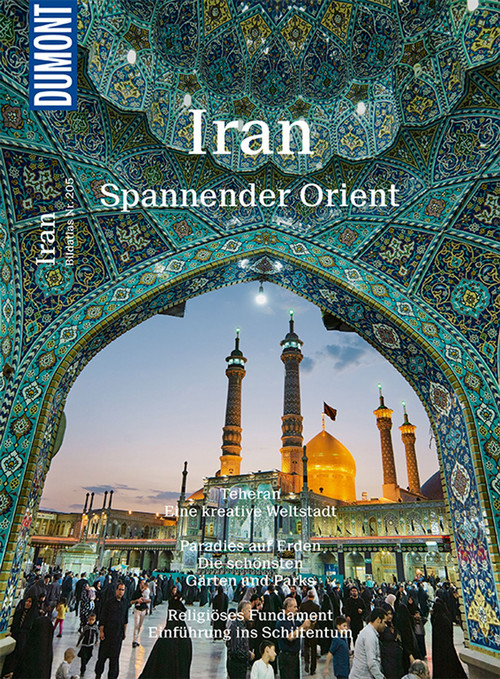 Aus dem Dornröschenschlaf erwacht steht das Land plötzlich ganz oben auf der Must-go-Liste aller Weltenbummler. In sechs Kapiteln beschreibt der Bildatlas anschaulich und übersichtlich ein Land, das auf 5000 Jahre Geschichte zurückblickt. Staunen Sie über die zahlreichen Sehenswürdigkeiten und folgen Sie den Aktiv-Tipps unseres Autors: Ausflüge zu den Terrassen von Badab-e Surt und der Bergfestung Alamut. Wer einmal am heißesten Ort der Erde gewesen sein möchte, macht einen Tagesausflug in die Wüste Dasht-e Lut (70° C im Schatten, nur mit ortskundigem Führer!) und lässt die Stille dieser surrealen Mondlandschaft auf sich wirken. Sollten Sie sich für eine Radtour rund um die Insel Kish entscheiden, richten Sie es unbedingt so ein, dass Sie den Sonnenuntergang an der Südwestküste miterleben. Den Abschluss eines jeden Kapitels bilden Infoseiten mit allen wichtigen Sehenswürdigkeiten, die mit Hinweisnummern versehen, auf der nebenstehenden detaillierten Karte leicht zu lokalisieren sind. Darüber hinaus haben wir für Sie Hotels, Restaurants, Einkaufs- und Ausgehmöglichkeiten sowie interessante Veranstaltungen und Unternehmungen zusammengestellt - stets mit Öffnungszeiten und Kontaktdaten. Kompakt zusammengefasst und übersichtlich überzeugt der DUMONT Bildatlas als zuverlässiger Reisebegleiter und garantiert erlebnisreiche Tage am Persischen Golf.

Free shipping in Switzerland*
20% discount for 3 items
* Except for bulky good deliveries (posters)
PLAN, DISCOVER, EXPERIENCE - on the web and mobile!
Download our HKF Outdoor App!
More than 1000 Web-Sites in 47 countries! Listing of important European Web-Sites supporting your planning and booking of journeys.