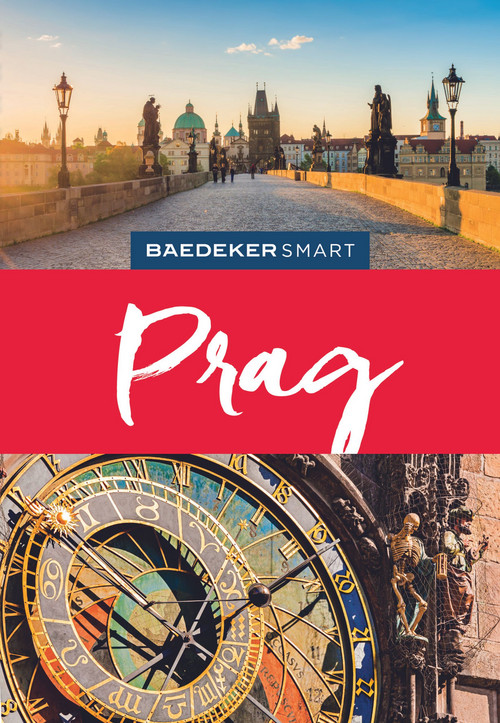 »Das Leben ist süß«, pflegt Václav Krejcík, Konditor im Slavia, zu sagen. Vielleicht probieren Sie dort das Pfannkuchenmenü und starten im berühmtesten Kaffeehaus Prags zuckersüß in den Tag. Lassen Sie sich dann treiben und verführen von besonderen Geschichten und freuen Sie sich auf weitere lukullische Genüsse. Oder steht Ihnen der Sinn nach einem Tag im Grünen? Auf dem Laurenziberg kann man herrlich die Zeit vertrödeln, einfach nur sitzen, schauen, staunen. Und rund um den Wenzelsplatz können Sie sich in die Welt der Architektur entführen lassen. Neben allen klassischen Sehenswürdigkeiten halten wir Ideen für ganz besondere Urlaubstage für Sie bereit.
Alle wichtigen Sehenswürdigkeiten Prags präsentieren wir in vier Kapiteln. Innerhalb jedes Kapitels gliedern sich die Sehenswürdigkeiten in drei Kategorien: »TOP 10«, »Nicht verpassen!« und »Nach Lust und Laune!«. So weiß man sofort, was man unbedingt anschauen sollte. Und nach der Besichtigung? Wie wäre es mit einer »kleinen Pause«? Beispielsweise geht's von den beiden beeindruckenden Bibliothekssälen des barocken Klosters Strahov ins Klosterbrauhaus auf ein Glas süffiges »St. Norbert«. Und das Café im schönsten Jugendstilgebäude Prags, im Repräsentationshaus, lädt zum Kaffeegenuss in herrlichem Ambiente ein. Gute Adressen für Restaurants und Bars sowie Tipps zum Ausgehen und zum Einkaufen runden jedes der vier Kapitel ab.
Zudem haben wir Ideen für erlebnisreiche Ausflüge und Spaziergänge zusammengestellt. Vorschläge zum Übernachten und wie Sie vor Ort gut zurechtkommen, erfahren Sie im Abschnitt »Praktische Informationen«. Mit Atlasteil im Band und großem separaten Cityplan können Sie sich in Prag schnell und leicht orientieren.

Free shipping in Switzerland*
20% discount for 3 items
* Except for bulky good deliveries (posters)
PLAN, DISCOVER, EXPERIENCE - on the web and mobile!
Download our HKF Outdoor App!
More than 1000 Web-Sites in 47 countries! Listing of important European Web-Sites supporting your planning and booking of journeys.