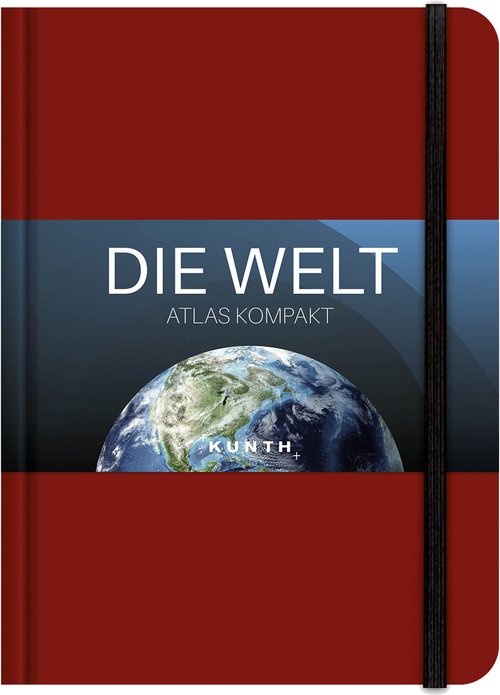 Die Welt Atlas kompakt – unsere beliebten Weltatlanten im handlichen Format! Erhältlich in den Farben Schwarz, Blau, Rot und Grün.
- Politische Karten
- Physische Karten
- Aktuelles Länderlexikon inklusive Verzeichnis der internationalen Staatennamen
- Thematische Karten
- Ausführliches Register
- Hochwertige Ausstattung im 'Leder-Look'
- Mit elastischem Gummiband zum Verschließen
- Mit Lesebändchen

Free shipping in Switzerland*
20% discount for 3 items
* Except for bulky good deliveries (posters)
Postal delivery (by A-Mail in Switzerland) guaranteed until Monday, 23.12.2019: Order deadline on Tuesday, 17.12.2019 to 11.00 o'clock!
With our app you can easily download selected maps and save them offline. So you can have your maps digitally on your smartphone or tablet whenever you need them.
More than 1000 Web-Sites in 47 countries! Listing of important European Web-Sites supporting your planning and booking of journeys.