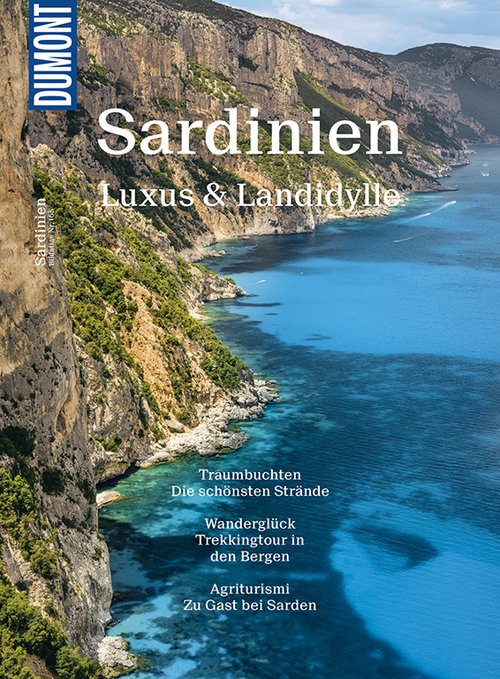 Die Legende sagt, dass Sardinien Gottes letztes Werk ist - sein
Meisterwerk. Und das hat seinen Grund: Sardinien begeistert mit seiner
einzigartigen Naturlandschaft, smaragdgrünem Wasser und Buchten mit
feinstem weißen Sand. Aber nicht nur Strandliebhaber und Wanderer kommen
auf ihre Kosten, sondern auch Kulturinteressierte: Grotten,
Gigantengräber, Ruinenstätten und Nuraghen-Anlagen zeugen von einer
antiken und noch geheimnisvollen Kultur. In sechs Kapiteln führt sie
unser Autor mit beeindruckenden Fotos, spannenden Reportagen und
ausgesuchten Tipps über die Insel. Unterhaltsam zu lesen sind die
eingestreuten Themenseiten: kurzweilige Hintergrundreportagen und
Specials greifen aktuelle und interessante Themen auf. Im Anschluss an
jedes Kapitel finden Sie Infoseiten, auf denen wir für Sie die
wichtigsten Sehenswürdigkeiten übersichtlich dargestellt haben. Dazu
eine Vielzahl reisepraktischer Tipps: ausgesuchte Hotels und
Restaurants, Einkaufs- und Ausgehmöglichkeiten, Veranstaltungen und
Unternehmungen, stets mit Öffnungszeiten und Kontaktdaten versehen. Auf
den dazugehörigen Karten sind die Sehenswürdigkeiten, die Sie auf keinen
Fall versäumen sollten, mit Hinweisnummern gekennzeichnet, so dass sie
sich im Text der Infoseiten leicht wiederfinden lassen und für eine
rasche Orientierung sorgen. Vielfältige Aktivangebote enthalten
besondere und von dem Autor selbst getestete Empfehlungen: ein
Bootsausflug zur schönsten Steilküste der Insel, eine Trekkingtour (auch
mehrtägig) durch das Gebirge, Höhlenerkundungen, Canyoning- und
Kajaktouren oder eine Inselerkundung per Bike, Boot oder im Galopp.
Abgerundet wird der Bildatlas durch das abschießende Servicekapitel, das
praktische und allgemeine Informationen für die Vorbereitung der Reise
beinhaltet: Der DUMONT Bildatlas überzeugt durch Informationen, Tipps
und Karten und wird zu einem verlässlichen Reisebegleiter - ideal zum
Vorbereiten einer Reise, zur Orientierung vor Ort oder auch einfach nur,
um ein wenig zu träumen...

Free shipping in Switzerland*
20% discount for 3 items
* Except for bulky good deliveries (posters)
PLAN, DISCOVER, EXPERIENCE - on the web and mobile!
Download our HKF Outdoor App!
More than 1000 Web-Sites in 47 countries! Listing of important European Web-Sites supporting your planning and booking of journeys.