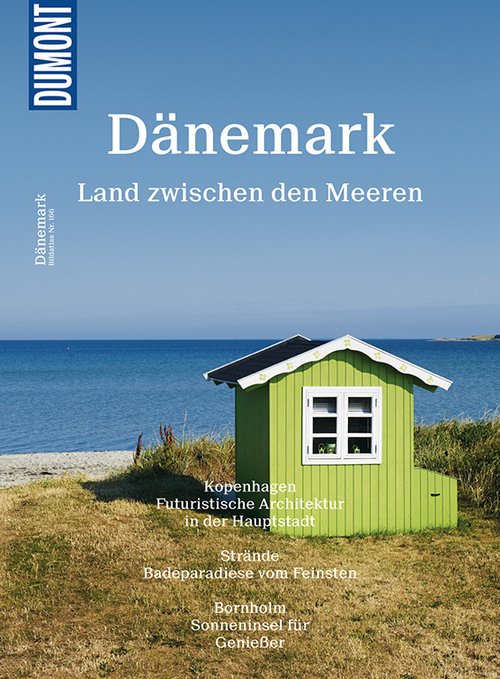 DuMont Bildatlas Dänemark - die Bilder des Fotografen Gerald Hänel zeigen faszinierende Panoramen und ungewöhnliche Nahaufnahmen. Fünf Kapitel, gegliedert nach regionalen Gesichtspunkten, geben einen Überblick über das sympathische Land unserer Nachbarn im Norden. Nicht nur Sehenswürdigkeiten, sondern auch eine Vielzahl an reisepraktischen Tipps rund um Ausflüge, Märkte und Museen sowie ausgesuchte Hotels und Restaurants mit allen wichtigen Anschriften, Öffnungszeiten und Internet-Links machen den Leser bald zu einem Insider. Fundierte Hintergrundreportagen und Specials greifen aktuelle und interessante Themen auf. Detaillierte Reisekarten erleichtern die Orientierung vor Ort, wobei die Top-Ziele zusätzlich mit Hinweisnummern versehen sind, die sich im Text der Infoseiten eines jeden Kapitels wiederfinden. Besondere Empfehlungen des Autors finden sich in den DuMont Aktivtipps: Entdecken Sie Kopenhagen vom Wasser aus, radeln Sie auf dem Ostsee- Radweg, lassen Sie sich sagen, wo das Angeln am schönsten ist oder tauchen Sie gefahrlos mit Haien. Abgerundet wird der Bildatlas durch das Servicekapitel, das praktische und allgemeine Informationen für die Vorbereitung der Reise beinhaltet sowie Daten und Fakten zum Reiseland liefert. Kompakt zusammengefasst und übersichtlich überzeugt der DUMONT Bildatlas als zuverlässiger Reisebegleiter und garantiert erlebnisreiche Tage in Dänemark.

Free shipping in Switzerland*
20% discount for 3 items
* Except for bulky good deliveries (posters)
PLAN, DISCOVER, EXPERIENCE - on the web and mobile!
Download our HKF Outdoor App!
More than 1000 Web-Sites in 47 countries! Listing of important European Web-Sites supporting your planning and booking of journeys.