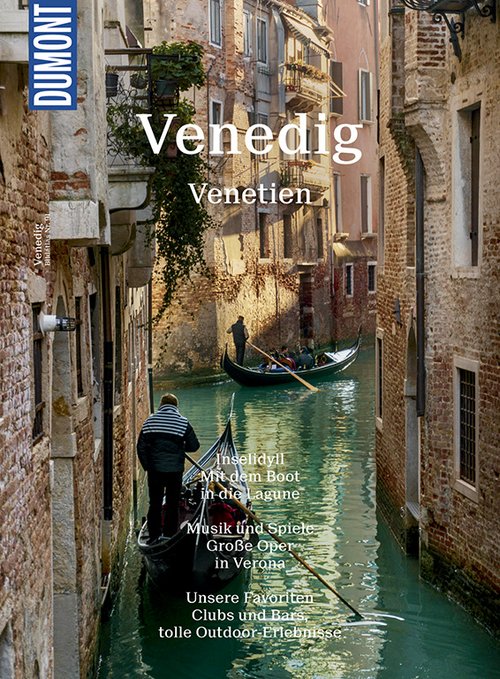 DuMont Bildatlas Venedig - die Bilder der Fotografin Sabine Lubenow zeigen faszinierende Panoramen und ungewöhnliche Nahaufnahmen. Sechs Kapitel, gegliedert nach unterschiedlichen Interessen, stellen die schönsten Plätze der Lagunenstadt und deren Hinterland vor. Zu jedem Kapitel gehören Hintergrundreportagen und Specials, die aktuelle und interessante Themen aufgreifen. Venedigs Lagune ist dreifach bedroht durch Hochwasser, Niedrigwasser und ein Projekt, das diese schwankende Wasserstände regulieren soll - eines der DuMont Themen berichtet vom Überlebenskampf der Lagunenstadt. Ein anderes Thema widmet sich den Musikspielen Veronas und ein weiteres stellt die Karriere des Proseccos vom Bauern-Frizzante zum Vernissagen-Getränk vor. Den Abschluss eines jeden Kapitels bilden Infoseiten mit allen wichtigen Sehenswürdigkeiten, die auf dem nebenstehenden detaillierten Cityplan leicht zu lokalisieren sind. Viele persönliche Tipps des Autors sowie Empfehlungen zu Hotels und Restaurants ergänzen das Infoangebot. Wer abseits der Touristenpfade etwas Außergewöhnliches erleben möchte, folgt den DuMont Aktivtipps: lösen Sie auf den Spuren von Commissario Brunetti unterhaltsame Fälle, erkunden Sie mit dem Boot das Inselidyll der Lagune, steigen Sie in Goethes Fußstapfen und entdecken den Botanischen Garten von Padua, oder folgen Sie dem Ruf der Berge und erkunden die Dolomiten. Abgerundet wird der Bildatlas durch das Servicekapitel, das praktische und allgemeine Informationen für die Vorbereitung der Reise beinhaltet sowie Daten und Fakten zum Reiseziel liefert.

Free shipping in Switzerland*
20% discount for 3 items
* Except for bulky good deliveries (posters)
PLAN, DISCOVER, EXPERIENCE - on the web and mobile!
Download our HKF Outdoor App!
More than 1000 Web-Sites in 47 countries! Listing of important European Web-Sites supporting your planning and booking of journeys.