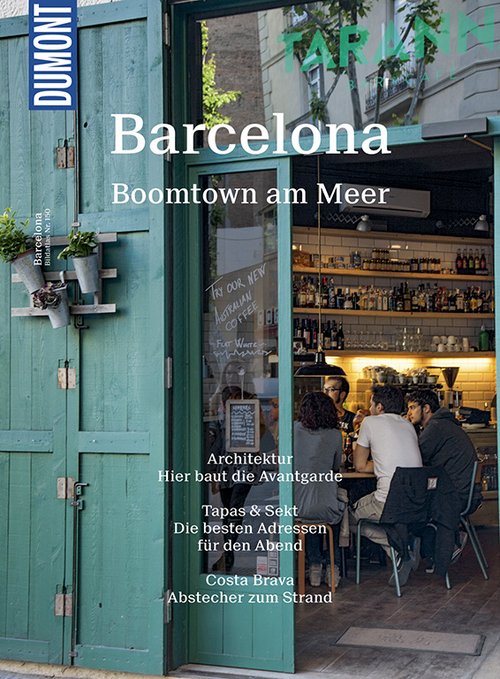 DuMont Bildatlas Barcelona - die Bilder des Fotografen Frank Heuer zeigen faszinierende Panoramen und ungewöhnliche Nahaufnahmen der pulsierenden Metropole. Sieben Kapitel, gegliedert nach unterschiedlichen Interessen, geben einen Einblick in die katalanische Hauptstadt. Zu jedem Kapitel gehören Hintergrundreportagen und Specials, die aktuelle und interessante Themen aufgreifen. Eines der DuMont Themen stellt die scheinbar immerwährende Frage nach Kataloniens Unabhängigkeit und erklärt dessen Hintergründe. Die ewige Baustelle, die Sagrada Família beleuchtet ein anderes Thema und berichtet vom unbestrittenen Wahrzeichen und den Streit über Antoni Gaudis Lebenswerk. Ein weiteres Thema verrät das prickelnde Geheimnis des Cava. Den Abschluss eines jeden Kapitels bilden Infoseiten mit allen wichtigen Sehenswürdigkeiten, die auf dem nebenstehenden detaillierten Cityplan leicht zu lokalisieren sind. Viele persönliche Tipps des Autors sowie Empfehlungen zu Hotels und Restaurants ergänzen das Infoangebot. Wer abseits der Touristenpfade etwas Außergewöhnliches erleben möchte, folgt den DuMont Aktivtipps: erkunden Sie Barcelona auf die schönste Art und Weise - per Rad. Verstecken Sie sich im Labyrinth-Garten Parc del Laberint d'Horta oder lustwandeln Sie durch die Gärten am Meer fernab des Massentourismus der Costa Brava. Abgerundet wird der Bildatlas durch das Servicekapitel, das praktische und allgemeine Informationen für die Vorbereitung der Reise beinhaltet sowie Daten und Fakten zum Reiseland liefert.

Free shipping in Switzerland*
20% discount for 3 items
* Except for bulky good deliveries (posters)
PLAN, DISCOVER, EXPERIENCE - on the web and mobile!
Download our HKF Outdoor App!
More than 1000 Web-Sites in 47 countries! Listing of important European Web-Sites supporting your planning and booking of journeys.