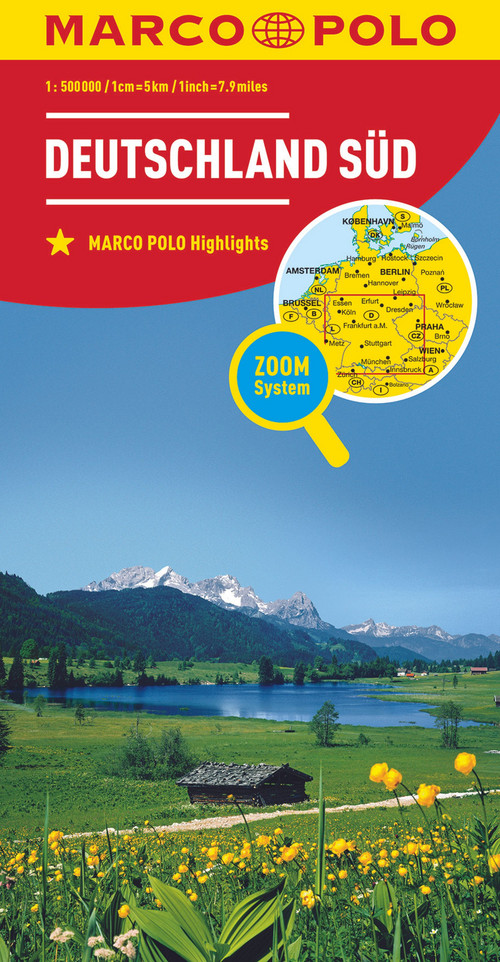 Für die große Fahrt und kleine Abstecher. Die MARCO POLO Länderkarten bestechen durch eine leicht lesbare Kartografie, in der durchgängig landschaftlich schöne Strecken und Orte markiert sind. Schon in der, im Kartendeckel befindlichen, ausklappbaren Übersichtskarte sind die schönsten Orte mit "Marco Polo Highlight-Sternen", sowie gelben oder grünen Markierungen unterlegt, um unterwegs auch wirklich nichts zu verpassen. Die wichtigsten Ballungsraumkarten und Citypläne in den Karten sorgen zusammen mit dem praktischen Zoom-System für die beste Orientierung auch in den Städten.

Free shipping in Switzerland*
20% discount for 3 items
* Except for bulky good deliveries (posters)
PLAN, DISCOVER, EXPERIENCE - on the web and mobile!
Download our HKF Outdoor App!
More than 1000 Web-Sites in 47 countries! Listing of important European Web-Sites supporting your planning and booking of journeys.