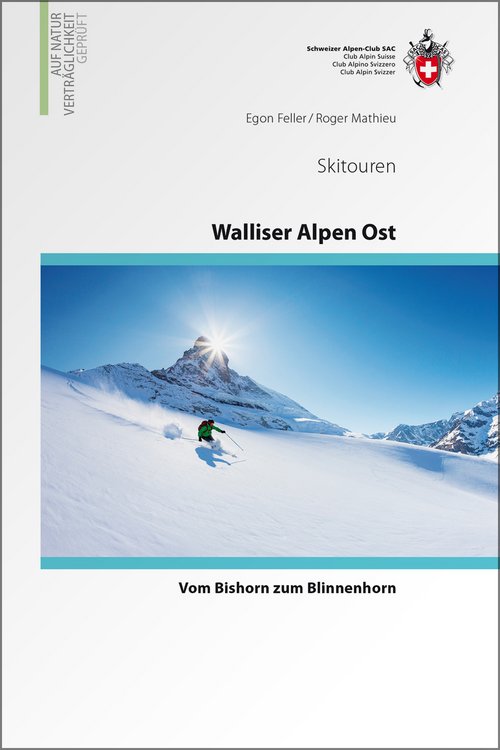 Das Herz der Alpen (Walliser Alpen Ost) Von Monte Rosa bis Mischabel - Die Oberwalliser Alpen lassen so manches Skitourenherz höher schlagen. Doch Berge und Gletscher verändern sich. Touren, welche früher gemieden wurden, sind heute ein Leckerbissen. Andere Anstiege sind nicht mehr begehbar. In dieser Neuauflage wird dieser sich wandelnden Gletscherlandschaft Rechnung getragen. Daneben trumpft der neue Führer mit eindrücklichen Bergbildern und exakt beschriebenen Routen auf. Ein Muss für alle Skitourenfahrerinnen, Snowboarder und Liebhaber grossartiger Hochgebirgsbfahrten ? entdecken Sie mit uns die Walliser Alpen!

Free shipping in Switzerland*
20% discount for 3 items
* Except for bulky good deliveries (posters)
PLAN, DISCOVER, EXPERIENCE - on the web and mobile!
Download our HKF Outdoor App!
More than 1000 Web-Sites in 47 countries! Listing of important European Web-Sites supporting your planning and booking of journeys.