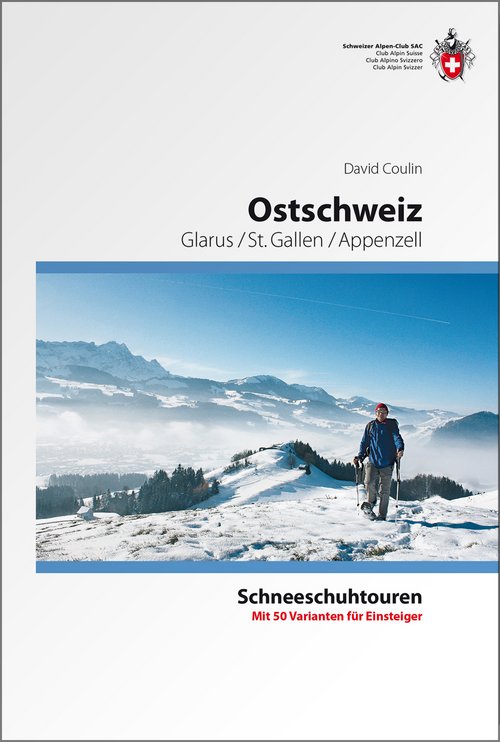 Dieser Schneeschuhtourenführer erschliesst das Gebiet zwischen dem Tödi und Bodensee mit 57 Tourenvorschlägen und über hundert Varianten. Routenkarten und Routenfotos erleichtern die Orientierung. Weiter bieten Angaben zu Schwierigkeit und Länge der Tour sowie den GPS-Koordinaten verlässliche Anhaltspunkte. Neben 50 Varianten für Einsteigerinnen hält dieser Band auch für die sportlichen Nutzerinnen und Nutzer interessante Touren bereit – Unternehmungen, die je nach Verhältnissen auch hochalpinen Charakter annehmen können.

Free shipping in Switzerland*
20% discount for 3 items
* Except for bulky good deliveries (posters)
Postal delivery (by A-Mail in Switzerland) guaranteed until Monday, 23.12.2019: Order deadline on Tuesday, 17.12.2019 to 11.00 o'clock!
With our app you can easily download selected maps and save them offline. So you can have your maps digitally on your smartphone or tablet whenever you need them.
More than 1000 Web-Sites in 47 countries! Listing of important European Web-Sites supporting your planning and booking of journeys.