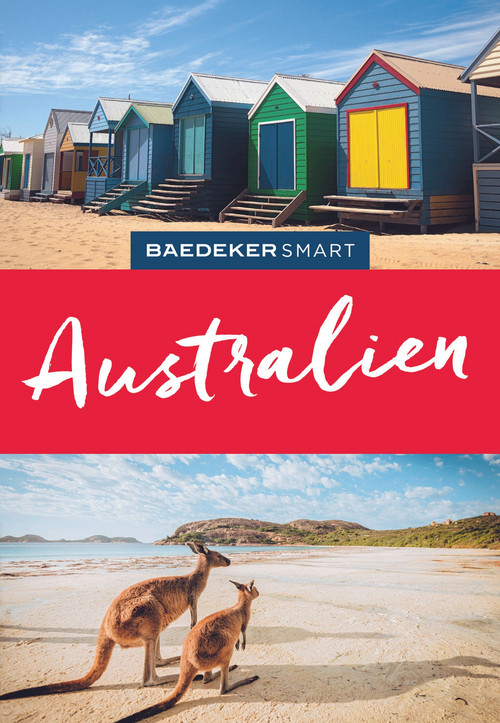 Sobald die Sonne auftaucht, beginnen die Sydneysider den Tag mit einem Strandlauf. Machen Sie es ebenso und joggen oder spazieren Sie noch vor dem Frühstück am Bondi Beach entlang. Danach geht's zu »bills« an der Hall Street, um sich dort mit überaus leckeren Hotcakes zu stärken. Jetzt können Sie per Bus und per pedes die attraktive Ostküstenmetropole erkunden. Erleben Sie einen ganzen Tag lang Sydneys Klassiker und auch seine weniger bekannten Kleinode. Und gönnen Sie sich dann am Abend im Nobelrestaurant »The Quay« ein leckeres mehrgängiges Menü – mit einem herrlichen Blick auf Sydneys Architekturikone: das berühmte Opernhaus. Oder wollen Sie lieber Im Bundesstaat Victoria einen Törn mit dem Raddampfer auf dem Murray River unternehmen? Toll ist auch ein Tag am kilometerlangen Palmenstrand von Mission Beach in Queensland. Dort locken eine Handvoll Inseln zu einer romantischen Robinsonade. Neben allen klassischen Reisezielen halten wir Ideen für ganz besondere Urlaubstage für Sie bereit.
Alle wichtigen Reiseziele in Australien präsentieren wir in acht Kapiteln. Innerhalb jedes Kapitels gliedern sich die Sehenswürdigkeiten in drei Kategorien: »TOP 10«, »Nicht verpassen!« und »Nach Lust und Laune!«. So weiß man sofort, was man unbedingt anschauen sollte. Und nach der Besichtigung? Wie wäre es mit einer »kleinen Pause«? Beispielsweise genießen Sie nach einer Führung durch Sydneys Wahrzeichen, das Opera House, in der »Opera Bar« zu Kaffee und Kuchen eine fantastische Aussicht auf den Hafen. Und nach einem Rundgang durch Tasmaniens heimelige Hauptstadt Hobart ist das »Retro Café« am trendigen Salamanca Place der richtige Ort, um sich zu entspannen. Vorschläge zum Übernachten, gute Adressen für Restaurants und Bars, Ideen für Events und Freizeit sowie Tipps zum Einkaufen runden jedes der acht Kapitel ab. Und wie Sie vor Ort gut zurechtkommen, erfahren Sie im Abschnitt »Praktische Informationen«. Mit Atlasteil im Band und großer separater Reisekarte können Sie sich in Australien selbst ohne Navi nicht verfahren.

Free shipping in Switzerland*
20% discount for 3 items
* Except for bulky good deliveries (posters)
PLAN, DISCOVER, EXPERIENCE - on the web and mobile!
Download our HKF Outdoor App!
More than 1000 Web-Sites in 47 countries! Listing of important European Web-Sites supporting your planning and booking of journeys.