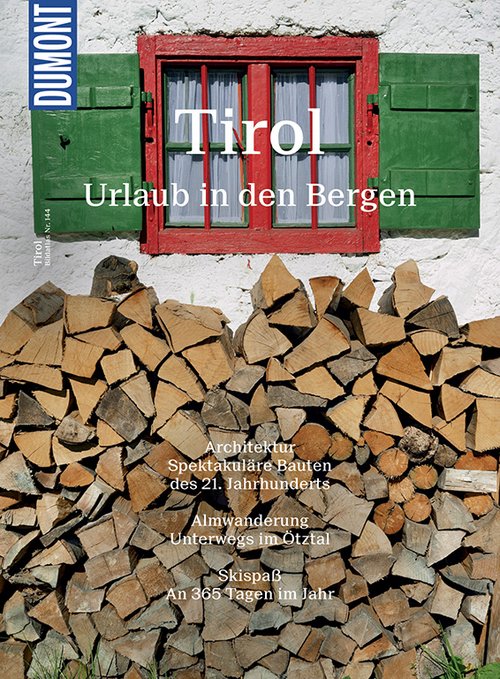 DuMont Bildatlas Tirol - die Bilder des Fotografen Udo Bernhart zeigen faszinierende Panoramen und ungewöhnliche Nahaufnahmen. Sechs Kapitel, gegliedert nach regionalen Gesichtspunkten, geben einen Einblick in das Skisportland der Superlative. Zu jedem Kapitel gehören Hintergrundreportagen und Specials, die aktuelle und interessante Themen aufgreifen. Die modernsten Lifte der Welt, Skispaß an 365 Tagen im Jahr, Gourmet-Küche am Berg und vieles mehr - eines der DuMont Themen stellt das Skisportland der Superlative vor. Ein weiteres Thema verrät, warum in gut gehüteten Geheimnissen versteckte Kalorien lauern, und ein weiteres warum Wandern Schnee von gestern ist. Den Abschluss eines jeden Kapitels bilden Infoseiten mit allen wichtigen Sehenswürdigkeiten, die auf der nebenstehenden detaillierten Reisekarte leicht zu lokalisieren sind. Viele persönliche Tipps des Autors sowie Empfehlungen zu Hotels und Restaurants ergänzen das Infoangebot. Wer abseits der Touristenpfade etwas Außergewöhnliches erleben möchte, folgt den DuMont Aktivtipps: erkunden Sie Innsbruck mit dem E-Bike, entdecken Sie den Heiterwanger See und seine sportlichen Angebote, wandern Sie im Ötztal gelassen von Alm zu Alm oder geniessen Sie malerische Almdörfer und mächtige Gletscher bei einer Kutschfahrt durch die Ostalpen. Abgerundet wird der Bildatlas durch das Servicekapitel, das praktische und allgemeine Informationen für die Vorbereitung der Reise beinhaltet sowie Daten und Fakten zum Reiseziel liefert.
back to list

Free shipping in Switzerland*
20% discount for 3 items
* Except for bulky good deliveries (posters)
PLAN, DISCOVER, EXPERIENCE - on the web and mobile!
Download our HKF Outdoor App!
More than 1000 Web-Sites in 47 countries! Listing of important European Web-Sites supporting your planning and booking of journeys.