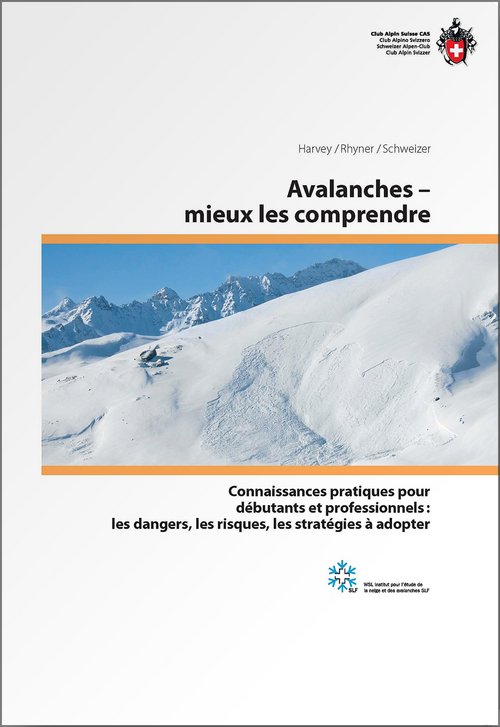 Évaluer soi-même les risques liés aux avalanches, savoir en reconnaître les principaux pièges, apprécier correctement les conditions de neige et la météo. Cet ouvrage copieusement illustré apporte à tous les randonneurs à ski, à snowboard ou en raquettes les connaissances de base nécessaires pour: l'évaluation des risques, les prises de décision, les comportements et les gestes vitaux à adopter en cas d'accident, les méthodes modernes de détection des victimes.
Un manuel clair, pratique, indispensable !

Free shipping in Switzerland*
20% discount for 3 items
* Except for bulky good deliveries (posters)
Postal delivery (by A-Mail in Switzerland) guaranteed until Monday, 23.12.2019: Order deadline on Tuesday, 17.12.2019 to 11.00 o'clock!
With our app you can easily download selected maps and save them offline. So you can have your maps digitally on your smartphone or tablet whenever you need them.
More than 1000 Web-Sites in 47 countries! Listing of important European Web-Sites supporting your planning and booking of journeys.