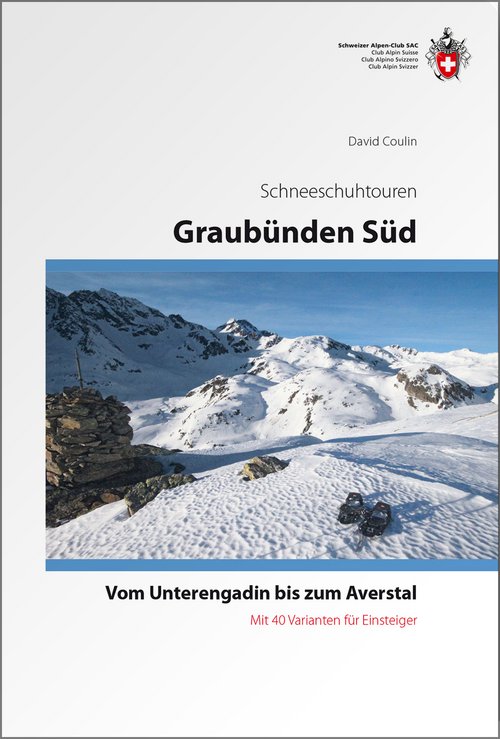 Der vorliegende Schneeschuhtourenführer deckt ein interessantes und variantenreiches Gebiet ab- von Tschlin bis Avers, vom Julierpass bis ins Val Müstair. 106 Touren und Varianten in allen Schwierigkeitsgraden - darunter 44 Einsteigertouren – sind detailliert beschrieben. Routenfotos geben in diesem reich bebilderten Führerwerk Einblick ins Gelände, Kartenskizzen bieten eine erste Orientierung, und GPS-Koordinaten komplettieren den umfassenden Infoservice. Ein Standardwerk für Schneeschuhläufer, die den einsamen Genuss im weiten Weiss des winterlichen Südbünden suchen.

Free shipping in Switzerland*
20% discount for 3 items
* Except for bulky good deliveries (posters)
Postal delivery (by A-Mail in Switzerland) guaranteed until Monday, 23.12.2019: Order deadline on Tuesday, 17.12.2019 to 11.00 o'clock!
With our app you can easily download selected maps and save them offline. So you can have your maps digitally on your smartphone or tablet whenever you need them.
More than 1000 Web-Sites in 47 countries! Listing of important European Web-Sites supporting your planning and booking of journeys.