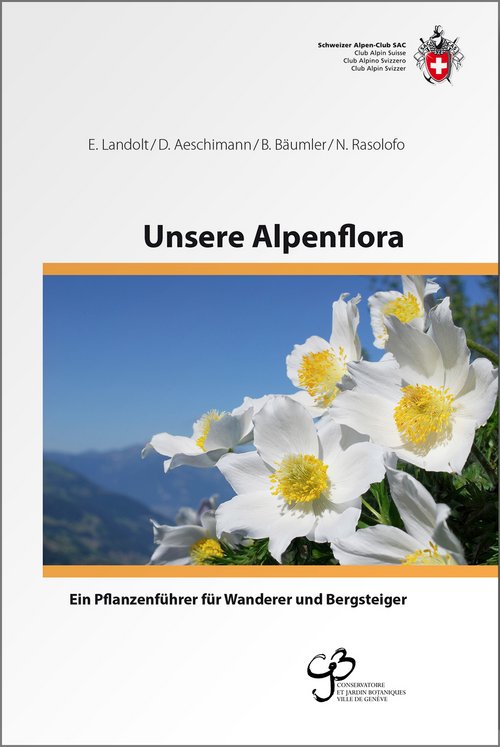 Jeder Wanderer, jeder Bergsteiger freut sich, wenn er im Sommer an einer farbigen Wiese vorbeikommt. Wer hat nicht schon gestaunt, wie aus einer kleinen Felsenritze eine Blume ihren Kopf der Sonne entgegenstreckt? Aber – Hand aufs Herz – wer kann ihr sofort auswendig den Namen geben? Wer weiss, welche Gräser im rauen Klima über 3000 m überleben können? Und dass es in den Alpen ungefähr 25 Arten von Weidensträuchern gibt? Welches sind die giftigen Pflanzen?
Das Lehrbuch "Unsere Alpenflora" gibt Antworten auf diese Fragen. Es lässt uns die Vielfalt der Pflanzenwelt in den Bergen entdecken. Es erklärt, wie sich die verschiedenen Arten an die Bedingungen angepasst haben und auf welch vielfältige Art die Fortpflanzung gesichert ist. "Unsere Alpenflora" ist eine kompakte Publikation, die in jedem Rucksack Platz findet.

Free shipping in Switzerland*
20% discount for 3 items
* Except for bulky good deliveries (posters)
Postal delivery (by A-Mail in Switzerland) guaranteed until Monday, 23.12.2019: Order deadline on Tuesday, 17.12.2019 to 11.00 o'clock!
With our app you can easily download selected maps and save them offline. So you can have your maps digitally on your smartphone or tablet whenever you need them.
More than 1000 Web-Sites in 47 countries! Listing of important European Web-Sites supporting your planning and booking of journeys.